~    one to go in, one to go out?    ~
---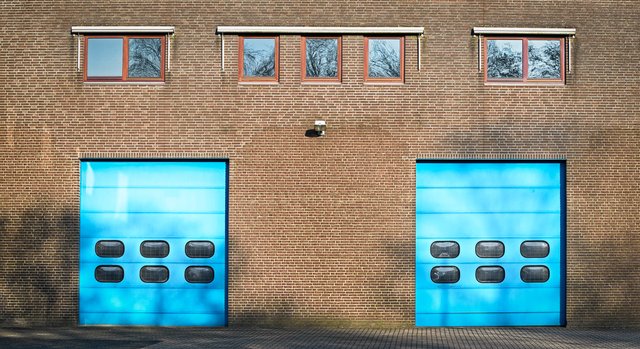 ---
All quiet here; you might wonder what they are doing here. Probably nothing. This building is for rent, just as a lot of other bother: waiting for a new tenant.
Click on image for full size!
---
Location: Apeldoorn, the Netherlands.
---
Camera - lens: Nikon D610, 70-200mm/f4.
Camera - settings: 70mm, 1/400 at f/13, ISO 800.
---