Bitcoin has technically broken out...
It's not really off to the races, at least not yet.
Bitcoin recently had a breakout that may spell more price gains ahead.
It broke out of an ascending triangle pattern to the upside the other day and it likely to be looking for more gains: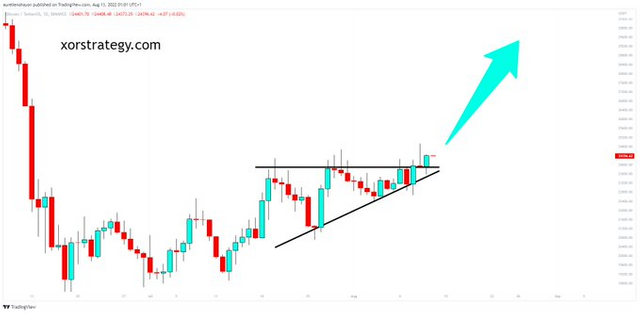 (Source: https://twitter.com/AurelienOhayon/status/1558242704420749317/photo/1)
The measured move from this thing would take prices up near $28k but there is room all the way to about $30k on the chart.
Should be a fun next couple weeks for bitcoin, even if there is some consolidation.