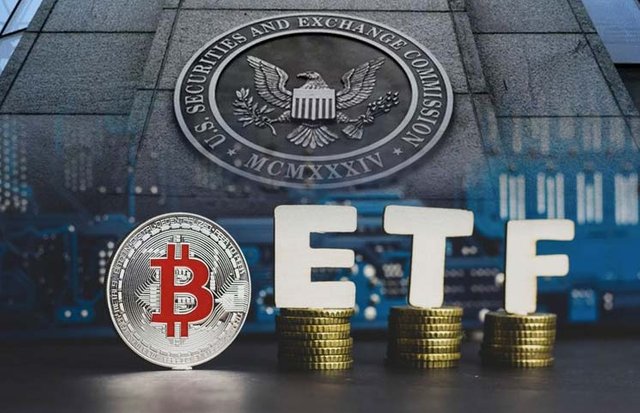 The reason we don't have a Bitcoin ETF is due to the SEC's fears about market manipulation
At least, that is what we are told.
We have been told that the SEC is concerned with who is setting the prices and how accurate those prices are regarding the real supply and demand picture.
Fair enough, but it's not the whole story.
It can't be.
The SEC has approved dozens of ETFs for other commodities that are known to be highly manipulated.
Not sure what I am talking about?
Think oil, uranium, and tungsten just off the top of my head.
Prices of oil are openly manipulated by OPEC, though possibly less now than say a few years ago.
Then with uranium, there are basically only two companies that set the uranium prices globally, no issues there right?
And don't even get me started on tungsten, where roughly 90% of the world's tungsten comes from China.
Oh and btw, diamonds are said to be getting their own ETF in the near future as well, which the diamond pricing market is one of the most subjective and least transparent in the world.
https://www.thewealthadvisor.com/article/diamond-etf-gem-trading-opportunity
These are just a couple examples of commodities off the top of my head that are highly manipulated yet still got themselves an ETF.
Um... what gives?
That is a great question.
Other manipulated commodity markets got an ETF, why is it so hard for bitcoin?
Perhaps it has to due to those applying?
Nope, can't be that either.
We have ETF applications by some of the largest and most well known financial companies/institutions within the ETF space and still no dice.
Think names like Bitwise, NYC Arca, Direxion, VanEck, and CBOE.
All companies that have extensive knowledge and vast history with ETF products.
Yet the SEC still drags their feet.
So, why is Bitcoin such a different animal than all these other assets and why is the SEC so against approving an ETF?
I honestly don't have a good answer or a good reason at this point.
I'd love to hear one though.
Let me know what you think the reason is in the comment section below.
Stay informed my friends.
Image Source:
https://bitcoinexchangeguide.com/bitwise-tells-the-sec-the-world-is-ready-for-bitcoin-etf-praising-market-efficiency/
-Doc