If bitcoin can break the $20k area convincingly, there isn't much on the chart until about $22k
Bitcoin is seeing a renewed bid with stocks doing well today.
Stocks are up some 5-6% in the last two days, which is a massive move for them, and bitcoin is seeing a nice bounce from the $18k's as well.
So, what happens now?
Bitcoin is at the top of recent trading range, but if we can break through that we have room to the $22k area.
Here's what I am seeing: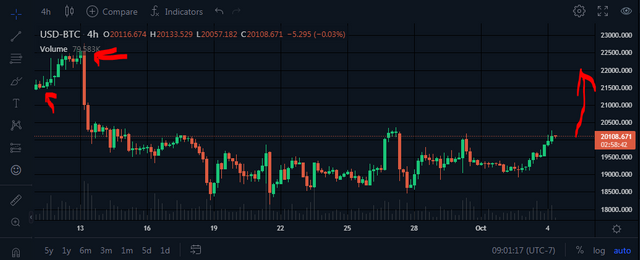 (source: https://bittrex.com/trade/btc-usd)
Specifically, there isn't really any resistance on the chart once we break $20k area to about $21.5k lasting to about $22.5k.
Just need to break the $20k area first.