If you manage rental properties, BookingTeam.com can simplify the listing process, team collaboration, schedule housekeeping, and countless other everyday responsibilities.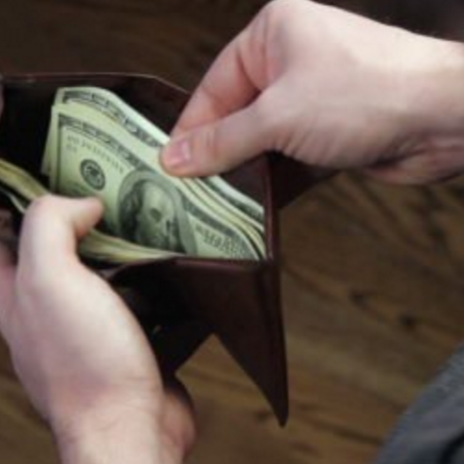 Our software is designed for easy use, but like any other tool, if you have recently started using BookingTeam.com, you may have some questions. Understanding how payments work is usually the main priority for property managers. Here's what you need to know about payments when working with BookingTeam.com:
Payment Schedule
When you receive a payment for a booking is dependent on three factors: payment method used, channel that the booking was made, and bank processing times. The payments are released to your payout method on file 1 day after we received them and as soon the guest checked in.
Methods of payment
When working with many different sites, you need to cover all required payment methods. Each comes with its own conditions set by the payment processor.
Payments by Credit Card
Credit card payments take about 5 to 8 business days (holidays and weekends not included) to be received by BookingTeam.com. Procuro and Stripe are our credit card processors. After payments are received, they are sent to you the next business day.
Payments by PayPal
If paid by PayPal, payment is received instantly.
Payments by Virtual Cards
Some sites use virtual cards for payment processing. These are cards the booking site emits itself. Each booking is assigned one virtual card, and the amount can generally be charged one day after check-out. Agoda uses virtual cards, so expect to wait a bit longer for bookings through their site.
Payments by Cash
In case a guest did not pay the full amount to the booking site or to us, we will send you an email warning you of the amount still due in Cash. We also have a special option for properties that do not allow cash. When using access code systems or key exchange services like CityCopilot this is the way to go. The no cash option prevents guests from checking in by not sending their arrival instructions if their balance is not paid off. A warning will be sent to the guests 3 days before arrival advising them they can not check-in giving them different options to pay off the remaining amount.
Where can you view your payments?
You can view your payments on BookingTeam.com. Open the reservation in SYNC our booking manager section. Next find the booking by searching the name and open the Charges and Payment tab.
Here you can review the payments. Remember that one booking can have multiple payments, but each one will be considered an individual payment and assigned its own credit note as it comes in.
You can view the method used in the left column of the Payments page of the booking in SYNC, and you can see the date it was charged to the right of the amount so you can have a better idea of when your payment should be received.
Besides payment method, the booking channel that guests used and the bank that you use will influence the processing time. AirBnB processes payouts very quickly, just one day after check-in. TripAdvisor, Wimdu and 9Flats are received a bit later, about three business days after check-in.
Keep in mind that we can not influence the speed at which your bank processes the incoming transfer.
Deductions
You may notice certain fees and deductions on your payments and invoices. These fees are charged by booking sites and payment processing systems. They also include damage deposits set to be automatically refunded to your guests by BookingTeam.com
Deductions by Booking Site
Booking sites commonly charge property managers a percent as a fee for hosting their listing and facilitating the booking. Most add their commission on top themselves and charge your guests for it. These you won't notice as they are never received by us. However, there are some rental sites that charge the hosts their commission fee.
HomeAway Direct Bookings
HomeAway redirects guests to our site so they can book direct. The deduction for booking directly on our site is 10%. From that, BookingTeam.com pays the HomeAway PPB fees on your behalf. You can see the specified amount in the Commission Field in SYNC, as well as on the credit note.
Booking.com
This site also invoices commissions to the host, we usually pay this on your behalf and bill the expense to you. If the invoice was received by us, we invoice you for the same amount we paid Booking.com attaching the original invoice to the billed expense invoice.
Booking.com sets the fee percentage, which varies based on city and accommodation type. It ranges between 12% and 21%. Booking.com will automatically notify you of the exact commission amount (Excl. taxes) through the commission field in SYNC.
In the case of Booking.com, commissions will be invoiced to us after the guests have checked in successfully. In the case of no-show or cancellation, the booking will be marked as such by our system meaning you won't be invoiced for it by booking.com at the end of the month.
Other sites
All other rental sites charge their commission to the guests, so they are not included in any amounts shown in SYNC. However, if they charge you for a relocation or any other fee this will be invoiced to you and automatically balanced with payouts.
Deductions by Payment Method
Depending on how guests pay for a booking, the deduction that you see varies. These are the fees that you can expect set by the card processors:
PayPal – Their fee per payment is about 4%. PayPal deducts this and it will show up on your credit note as a fee from them.
Credit card – Between 1.4% and 2.4% is deducted, depending on the type of card and even the customer's country. This is deducted by the card company before it's received by us so the amount shown on the credit note is the amount without the credit card fee. You can see the difference by viewing the payment in SYNC in the Payments section and comparing it to what was received.
Deductions for Damage Deposits
In case a guest paid a damage deposit it shows in the designated "Deposit" field in the booking's payment tab, in SYNC. The amount shown here is automatically refunded to the guest 3 days after check-out. We also send you a notification that BookingTeam will handle this process for you, explaining how to prevent a refund in case of damages or any other valid reason for not refunding the damage deposit to your guests.
Payouts
After a payment has been made, the obvious question is when will you receive it. The amount left after the above-explained deductions is paid out to you 1 business day after we received it as long the guest checked in okay and no abnormalities were reported.
If invoices are open, they are automatically paid by deduction from the credit note payout.
If there are no unpaid, due invoices to BookingTeam.com, the full payout is sent to your payout method on file. We charge a small fee for processing payments of 1% (PayPal payout method) which is also shown on the credit note.
Whenever a payment is sent to you, you receive the credit note explaining all deductions and how the credits were paid out. You can also requests a statement, which is a total overview to share with your accountant, making his job a lot easier.