Discussion Question:
Which version is your favorite?
---
I had some music on early this morning, when the song Yellow Rose of Texas came on, performed by Lane Brody and Johnny Lee.
For whatever reason, this reminded me of a post I did a while back, Lavender's Blue: A directed walk through musical history with youtube as our lens. That post was actually fun to write, so I thought maybe I'd do a similar one with Yellow Rose of Texas as the subject.
When I went to YouTube, though, there were just too many versions to make sense of in a single post, so I kept the idea to do a post like this, but started looking for different songs. I thought about Loch Lomond, 500 Miles, and Rose of Alabama, but none of those seemed to have the right balance coming back in response to my YouTube searches. Finally, I remembered a video I had seen before with American Greatest Hits by Year, 1840-2013, and went through those one at a time until I found one that wasn't too popular or too obscure for an article of the same type.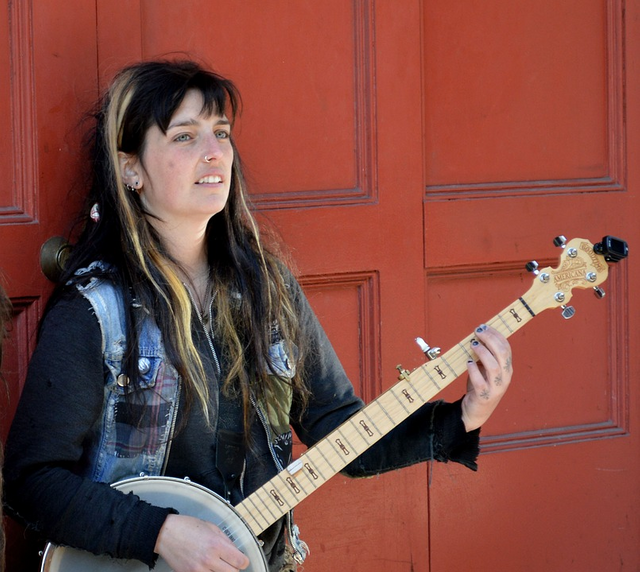 Pixabay license: source
The song I ended up with was the Greatest Hit from 1843, Old Dan Tucker, so please join me by listening to this song as we use YouTube as our guide for a short walk through musical history.
I was already acquainted with the song, but I never actually paid attention to the lyrics before. According to everipedia, the original lyrics had racist undertones, but to be honest I'm not convinced. It definitely has working class undertones, but to me there doesn't seem to be anything racial about it. To me, it seems to be more of a tribute to the ruggedness of the American frontier at the time.
Unsurprisingly, the verses of the song have changed over the years, with everipedia giving these as the original first and final verses:
I come to town de udder night, I hear de noise an saw de fight, De watchman was a runnin roun, Cryin Old Dan Tucker's come to town.Gran' Chorus.So get out de way! Get out de way! Get out de way! Old Dan Tucker. You're too late to come to supper.
Tucker was a hardened sinner, He nebber said his grace at dinner; De ole sow squeel, de pigs did squall He 'hole hog wid de tail and all.
So, with that as background, let's look at what YouTube has for us. Almost certainly, the one that's most like the original version would be this video, by Grandpa Jones. (And with Daylight Savings Time coming up in a couple weeks, you might also have a look at Grandpa Jones doing Daylight Savings Time.) No surprises here:
The first surprise I got when searching for this song was that Bruce Springstein performed it live in Dublin, Ireland.
The second surprise was this version, by The Wiggles. As a parent, I've seen many Wiggles episodes, but I'm pretty sure I had never seen this performance (and the Wiggles had different band-members back then):
A third surprise came when I found it performed by a street band - if the title is to be believed - in Krakow. This one is actually a really fun version, with a Dixieland Jazz sort-of sound.
Shifting gears for a moment, everipedia told me that the first sheet music for this song was in 1843, and by 1844, the music had already been adapted with new words for the abolitionist movement. So, of course I had to search for that title, too. It was Get off the Track, and I wasn't disappointed. Here are two versions of the abolitionist adaptation:
Get off the Track (The Hutchison Singers, 1844)
Dutchess Anti-Slavery Singers
Finally, getting back to the Old Dan Tucker version of the lyrics, here are just a few more versions that have been recorded across the nearly two centuries since the song was an American Greatest Hit.
Here it is sung by a young Ron Howard, on the Andy Griffith show.
And Johnny Horton is a personal favorite of mine, so I had to include this version.
Finally, I also found a couple adaptations for choir. Here is a choral version by North Mesquite High School JV Mixed Choir '15-16
Thank you for engaging with this post. I hope you enjoyed this little YouTube guided stroll through musical history. Personally, I think it is great fun to look at the ways songs like this tend to evolve over time. Maybe I can look at some of the other Greatest Hits in future posts.
---
Thank you for your time and attention.
As a general rule, I up-vote comments that demonstrate "proof of reading".
---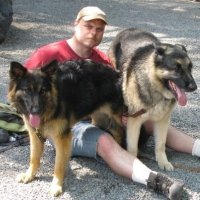 Steve Palmer is an IT professional with three decades of professional experience in data communications and information systems. He holds a bachelor's degree in mathematics, a master's degree in computer science, and a master's degree in information systems and technology management. He has been awarded 3 US patents.