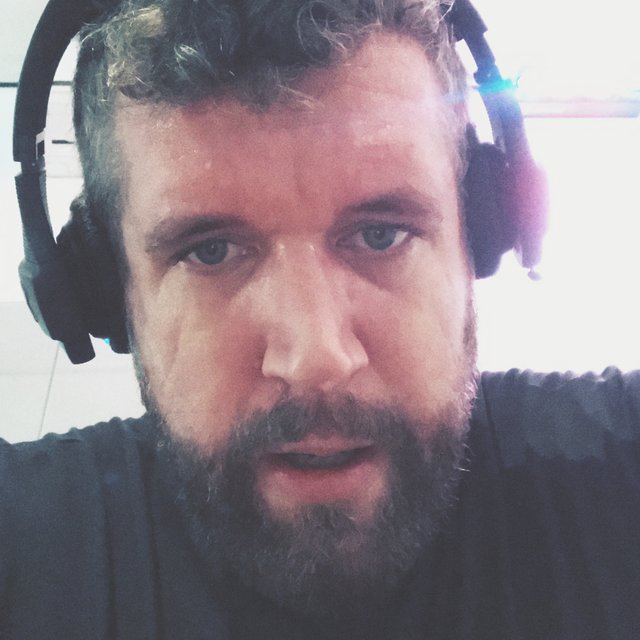 ---
Even though I look a bit mental here I got things under control.
It's me sitting down in the gym, trying to catch my breath after an intense workout in the gym.
I'm once again back in the zone and I'm going for it.
My health has become a hugely important priority for me after looking in the mirror one-day thinking...."fuck me...what happened".
Even holding the belly in couldn't hide the apple shape ball that had formed around my waist....and that's even without mentioning the tits that have grown to epic proportion.
It's not great and got even worse when a wise person told me, "Mark, the way you enter your 40's is the way you will most likely be for the rest of your life."
That fat you take into your 40's will be 100x harder to get rid of from then on, you basically have to pry the fat loose with a crowbar.
It has hit home.
I'm working on it and I've got a good regime going now.
Intermittent fasting with an 8-hour food window and a 5-6 times a week workout regime.
---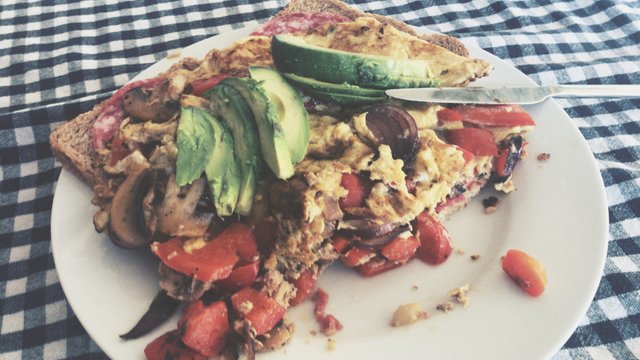 A meal I had recently.
---
I've changed up my workout completely as well.
I think my real heavy lifting days are over. I no longer see the point.
I still would like to look strongish but I guess realistically I just want to do things in my life effortlessly now and when I get older.
Things like:
Walk 10 flights of stairs with ease and without panting by the end of it.
Take a 20kg bag of dog food from the trunk and carry it in the house effortlessly.
Go for a 10-mile walk without trouble.
It just makes for a little bit more of a realistic outlook of what I want to achieve when I get older.
I have therefore shifted my focus from pure weight lifting to a more cardio/strength workout routine.
It involves a lot of pushups/pullups, bodyweight exercises, core exercises, cardio and also some weight lifting but with more reps instead of kgs.
I still like to chase the burn/pump but differently.
I also get a lot of inspiration from a gym class I joined recently.
It's a 30 minute Omnia workout.
---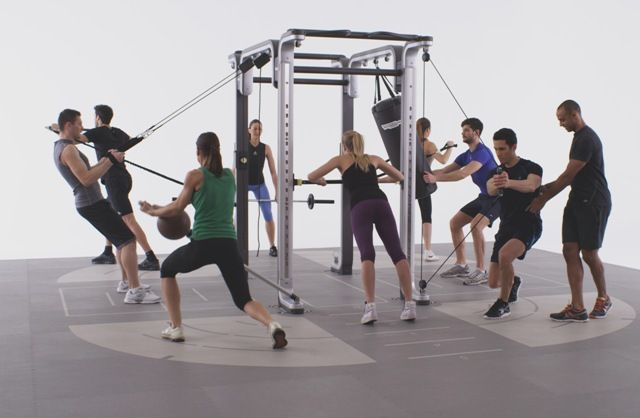 ---
And even though on the promo pictures there are a lot of young ppl, in reality, there are only older ladies there (think +60) but they do a lot of exercises that prevent them from falling apart (usually core).
I take those exercises and modify them when I train alone.
I increase the weights, reps, and intensity and it becomes a real workout.
It's fun. For me at least and I like to have fun when working out. It's motivating for me to keep going.
Also, 60-year-old ladies are pretty fun.
They are not there to impress anyone, just to have fun and stay in shape a bit.
Basically what I want.
I'm already seeing the results of my efforts a little bit when I look in the mirror, but there is still a long way to go.
I have told myself for too long...
"it's not that bad", "you still look alright"...until one day you think...."fuck me, what happened".
Only, and only once you start trying to lose the weight, you realize how much work it takes to actually get it done.
I don't envy those +40-year-olds!
Best get it done now.
---

---
Please consider us for your witness vote if you think we deserve it here:
---
Vote for @blockbrothers via SteemConnect
Set blockbrothers as your proxy via SteemConnect
---
We are the creators of Steemify a notification app for your Steemit account for iOS.
Get it Here: