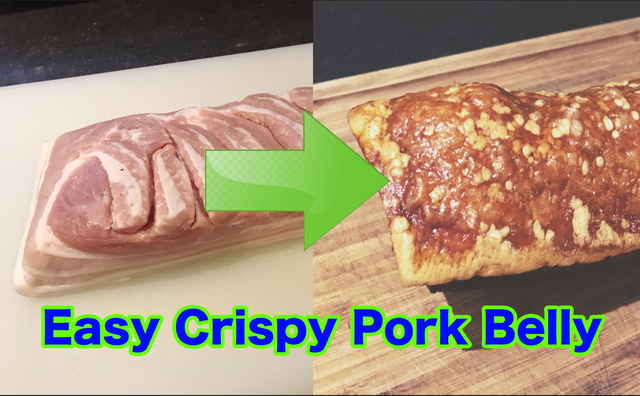 ---
I was digging in the freezer this morning and found a (small) piece of (boneless) pork belly I still had lying around.
I decided to make Crispy Pork Belly with it!
Pork Belly is a cheap cut of meat and very delicious! And since I learned about the recipe I'm about to show you, I never fail to get crispy skin and it's super easy.
All you need is an oven (or a grill that can close).
I started by defrosting the belly by thawing it in cold water for 3-4 hours.
I then firmly dried it and it looked like this.
---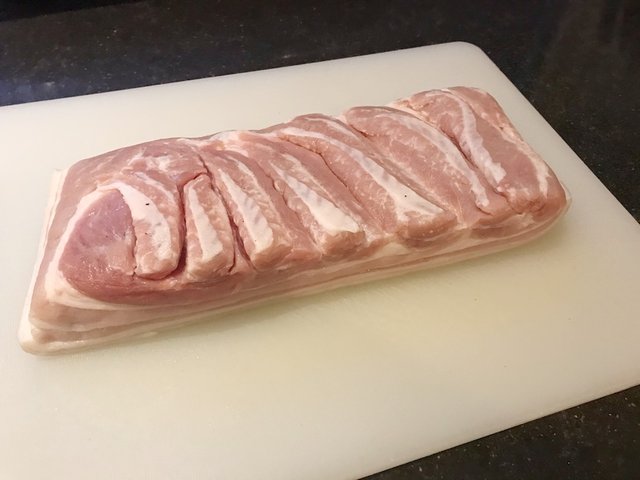 ---
I got a little bit sunflower oil and rubbed it all over the skin of the pork belly covering it lightly.
---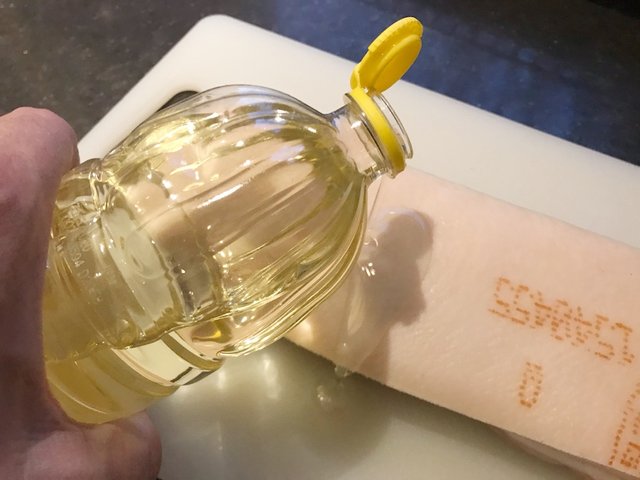 ---
I added a light coating of salt all over the skin.
---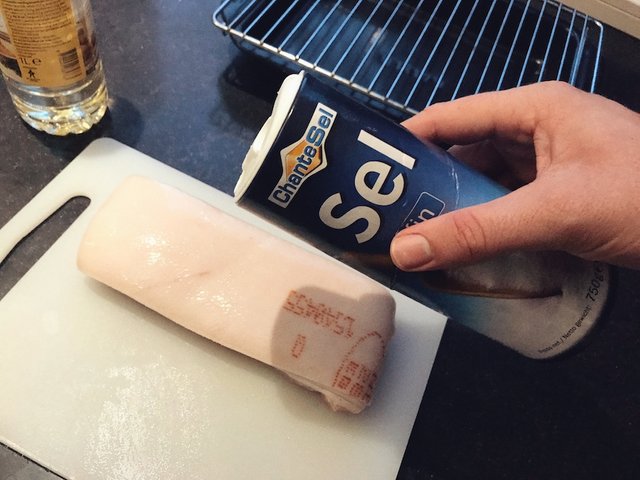 ---
I placed the pork belly on a rack and on top of a baking tray I filled with 1 cm (0,39 inch) of water.
---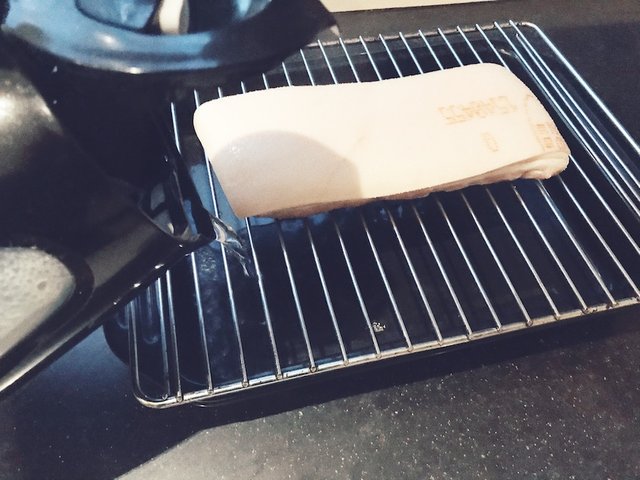 ---
I then placed the pork belly in the oven between 160-180 degrees Celsius.
---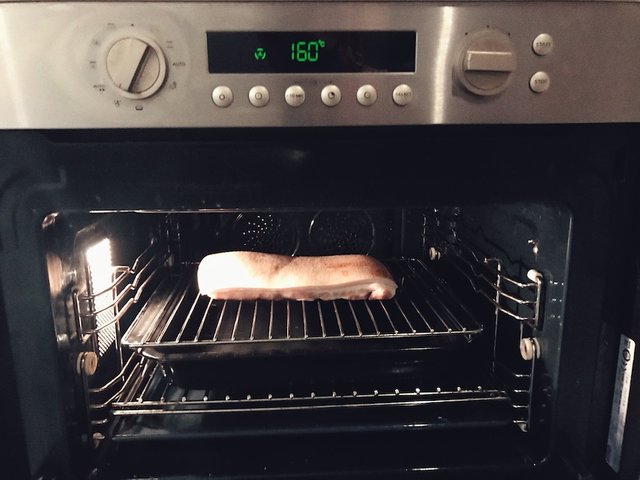 ---
It will take between 2-3 hours before it's done. All you have to do is wait until the skin is crispy. Here's the video of the end result!
---
---
Also this time it was super tasty and crispy!
If you try this recipe I hope you enjoy it!