Performances these days have been scaled down significantly in The Netherlands (and most of the world) due to the Coronavirus regulations. We have restricted numbers allowed (including performers) for the concerts, and the audience needs to book ahead and then have restricted seating that is far enough apart from each other (unless they are coming from the same household).
This means that little ensembles can still forge ahead with some concerts, whilst the larger groups are side-lined for a while. Musica Poetica (@musicapoetica) is a group that has a core small ensemble in addition to the full sized orchestral group... so, it means that we have to just make do with the small concerts for the time-being. A mixed blessing, as it means that the repertoire is different... but you are working with a much more flexible grouping.
Our concert series at the Koninklijke Schouwburg (Royal Theatre) in Den Haag has been well received by both audience and venue, and it is an enjoyable thing to be able to play together with friends as well. This concert set from last month was an adaptation of some of Mozart's music to a Coronavirus inspired Pantomime. You can read more here: https://steemit.com/hive-137433/@bengy/the-corona-files-by-mozart
The smaller chamber hall is a perfect venue for the chamber ensemble concerts that we put on.. the large hall is better suited to spoken theatre rather than music. The room is a nice size to play in, with direct and intimate contact with the audience... and with the smaller size of the audience, it stays a nice temperature! When the room is full, it gets quite humid and hot...
Still, the room doesn't have a large acoustic, it is quite live... so mistakes are pretty clearly heard... but it also means that you can drop to a full range of dynamics (playing really soft or much louder) for greater effect. whilst still being audible.
Due to the audience sizes, we now do multiple concerts in the same day. So, we technically have a similar sized audience spread out over the day instead. It's nice to do it like this, but it does get a little bit tiring! This was the first time that we had tried it out like this... and unfortunately, the pizza delivery was delayed... so we all went on without lunch... until after the last performance, when it had arrived... but was sitting around. Still, when you are hungry... cold pizza is still yum!
Anyway, below is a live excerpt... unfortunately, the sound is a bit raw and direct... and I forget what the actual story is! There is the second half that will come soon. It's interesting to watch now for me... when I'm rehearsing and playing, I take no real notice of the actors... I'm busy with my part of the job!

Upgoats by ryivhnn
Account banner by jimramones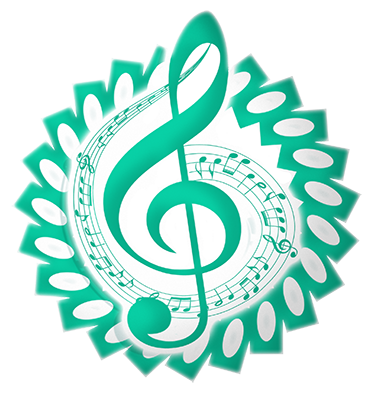 The classical music community (Subscribe at Steempeak and Peakd) at #classical-music and Discord. Follow our community accounts @classical-music and @classical-radio. Community Logo by ivan.atman