Hello..!!
My Dear Friends,
This is @ariful1998 from 🇧🇩Bangladesh
---
Hello steemians friends, how are you? I hope all is well with the infinite mercy of Almighty Allah. I too am well by the infinite mercy of Allah. In our country and society, that is, around us, there are many poor and endangered people who eat day after day and even if they do not earn a day, they do not have rice in their stomachs. It is the responsibility and duty of every well-to-do person to stand by the side of the poor and endangered and extend a helping hand to them and this is a great task for those who can help. I always try to stand by poor and vulnerable people and help them as much as possible.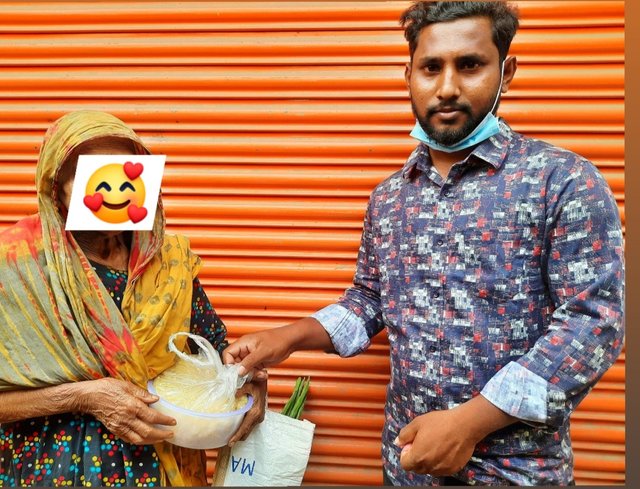 Today I was able to stand by the side of a very poor woman and extend a helping hand. The old woman you see in the picture is named Hazeron Nesha. She has no sons, only two daughters and is married. Her elderly husband Mansur is unable to do any work due to illness. So this woman runs the family with the help of getting hands on people. Today he comes to me and says there is no rice to cook in her house. Today I bought her 2 kg of rice and helped her at least a little bit. Maybe with these 2 kg of rice she will be able to run the household for two days.
My feeling
Today I feel very blessed to be able to get some help from this old lady. Because when he got the rice in his hand, his dirty face seemed to be filled with smiles and he wanted to fill his heart for me with the great God. I want you all to stand by the poor people and help them as much as possible. If you can help poor and endangered people, you will also find contentment and feel lucky.
Thanks to all to reading my post.