Keep Talking and Nobody Explodes is a puzzle based game that is to be played by at least two people. Released in 2015 by Steel Crate Games on pretty much every platform that has a CPU in it (including VR). It is designed as a sort of co-operative puzzler... or as a little bit of a party game, depending on what your gaming preference is! I'm not really a fan of party games and their "craziness" built in for cheap, lowest common denominator appeal... So, I approach these games more like a crossword puzzle!
It is an interesting take on the co-op puzzler genre, with a blend of real world manual reading with the actual computer "gaming" part of the game. With clear and concise communication between the players being the key to completing the puzzles.
That brings me to the reason why I tried this game out with my oldest daughter. She (probably like most kids of her age) is not the best communicator of information.... often, too much is assumed and too little contextual information is given, along with a WEALTH of non-relevant information! So, I was thinking that this game would be an interesting way to develop those communication skills whilst spending time playing a fun little puzzler with her father!
The Setup
There is absolutely NO story to this game. It is designed as a procedurally generated puzzle game, which means that every play-through and puzzle will be different (you want that in a puzzler anyway, for replayability!).
Each puzzle dumps one player into a darkened room with a bomb waiting to be defused before the timer runs out...
... meanwhile, the other player has access to a large bomb disposal manual that has the solutions to the puzzles. Get defusing, the timer is ticking away!
This manual is hosted online by the developer: https://www.bombmanual.com/
You will need to ensure that you download the correct version for the game (the game will check the verification code on the cover of the Manual) otherwise the puzzles will be impossible to solve!
The Game
So, as I mentioned before... there is a single player (or team) acting as the Defusers. This is the player with the computer (or VR headset) on which the "physical" bomb is being interacted with.
The other player with NO access to the computer screen (they can't see the computer screen), is the Bomb Expert. This player has all the instructions for defusing bombs written (quite confusingly!) on about 20 A4 sheets of paper.
The goal of the game for the defuser to try and describe the various modules that will eventually disarm the bomb. If they are able to clearly describe the module, the expert is then able to locate the relevant section in the bomb manual and hopefully try to talk the defuser through the steps of identifying the exact method for disarming that module!
Given that there are quite a number of different variants on the same type of module, it is quite a lot of information that needs to go seamlessly back and forth between the Defuser and Expert! Where it gets really interesting is when the modules start having symbols or patterns that are really quite difficult to describe, instead of simple colours, numbers and words!
In addition, the bomb can be rotated and lifted around to reveal more information about the device. There can be many features of the bomb that are located on the outer casing, which will affect the different ways in which the various modules can be disarmed.
So, all of this needs to be done with the timer ticking down... and also with a limited number of false attempts. Or the bomb goes BOOOM!!!
The game is pretty thorough with the amount and difficulties of the modules in the base game. However, if you want to seek more punishment... or just for some fun, the game is easily moddable with extra modules and their associated manuals. There is a decent community of sadists who love publishing some nastily difficult modules for their "parties"!
Apart from the tutorial missions, the meat of the game lies in the free play. This is where you set the parameters for the bomb puzzle. These will affect the number and difficulty of the modules through to the amount of time on the detonator and the number of mistakes you can make.
Visuals, Sound and Performance
The sound and visuals for this game are pretty bare bones. It is a game that has been ported to mobile devices, so basically this will run with more than adequate performance on anything more powerful than a calculator.
If would be really interesting to try out the VR version of the game. For that, the Defuser would be incredibly isolated from the experts. To recreate that experience, you could always play in different rooms with walkie talkies!
My Thoughts
Played together with daughter or my wife, I actually quite enjoyed the calm concentration with which we would try to work together as a team to disarm the bomb puzzles. It's a pretty simple concept for a game (which is a given for "party" games, due to the lack of time to educate noobs and to find a simple common skill level that is fun for everyone), which does lead to it being a bit boring (or frustrating) if the levels of the players aren't matched communication-wise.
In the trailer (linked above as the YouTube embed), they tried to sell the game more like a nerve-racking party game to play with friends. Personally, I think I would find that sort of thing a bit annoying... well, more annoying than funny. For me, games like OverCooked are better suited to that sort of thing. However, different people have different tastes... I guess that is why the escape room concept has taken off. For me, having fun on a couch with my family is a vastly different experience to doing it with friends. With friends, I think I would prefer something more comical or competitive... I think a game like this would quickly lead to frustration between adult friends!
Review Specs
DELL XPS15 (9560)
CPU: i7-7700HQ
RAM: 16 GB
Storage: SSD
GPU: Nvidia GTX 1050
Played at 1080p (144Hz) on:
XMG Fusion 15
CPU: Intel Core i7-9750H
RAM: 16 GB
Storage: SSD (SATA/Nvme)
GPU: Nvidia GTX 2070 Max-Q
Intel BX80662I76700 Core i7-6700 Prozessor (3,4GHz)
6GB EVGA GeForce GTX 1060 SC GAMING
GIGABYTE Z170N-WIFI
Ballistix Sport LT 16GB DDR4
Samsung 960 EVO M.2 512GB
S4 Mini Case (NFC Systems)

Splinterlands (aka the best blockchain game out there!)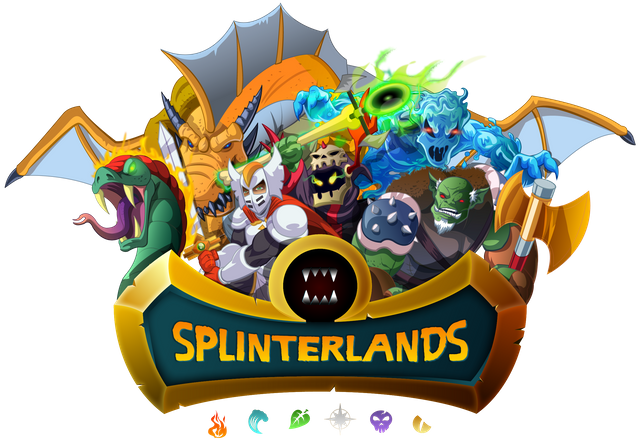 Have you heard of Humble Bundle? It's a place to get some really great deals on Games, e-books and comic bundles. However, if you sign up for a Humble Bundle Subscription (12 USD per month) you get some really nice bonuses!
A 100+ USD bundle of games delivered direct to you each month, redeemable on Steam, Uplay or direct download (depending on the game). This includes recent Triple A games!
Access to the Humble Bundle "Trove", a list of 60 games (and growing...) which are free to play as long as you remain a subscriber!
Additional Discounts on the Humble Bundle store, with the choice of supporting charities, Humble Bundle or developers in whatever percentage that you wish!
Humble Bundle Subscriptions, it's a no brainer for the dedicated gamer!
Upgoats by ryivhnn
Account banner by jimramones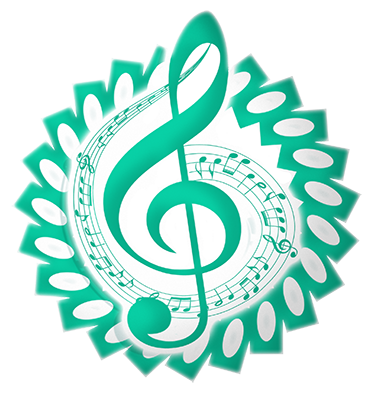 The classical music community (Subscribe at Steempeak and Peakd) at #classical-music and Discord. Follow our community accounts @classical-music and @classical-radio. Community Logo by ivan.atman