It's funny how things change with fiat
When your money is constantly being debased, the value of that money has to keep going down and down and down.
Things don't go up in value, the money you hold loses value.
We all know this but sometimes it's really shocking when it smacks you in the face like this.
A cost of living chart back from 1938: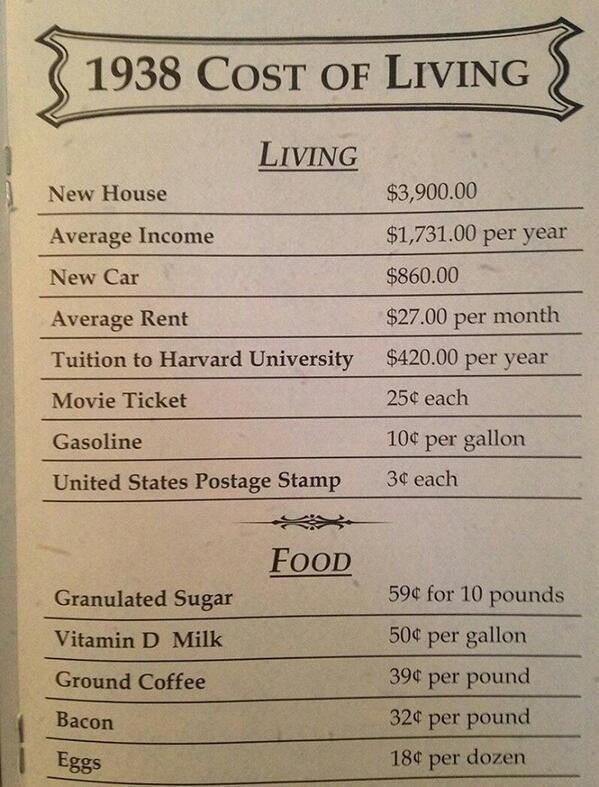 (Source: https://twitter.com/Bitcoin/status/1332385115524141056/photo/1)
Has a house really gone up 100x in value, or has the money used to buy it lost 99% of it's value?
Has a movie ticket really gone up 50x in value or has the money used to buy it lost 99% of its value?
Pretty shocking when you see it right in front of you like this.
The one good thing coming from this is that who cares if there is a coin shortage, we will never be able to use coins to buy anything ever again anyways with money losing value year after year!
It is crazy to think how many things you could purchase with the coins in your pocket almost a century ago.