Hello food lover's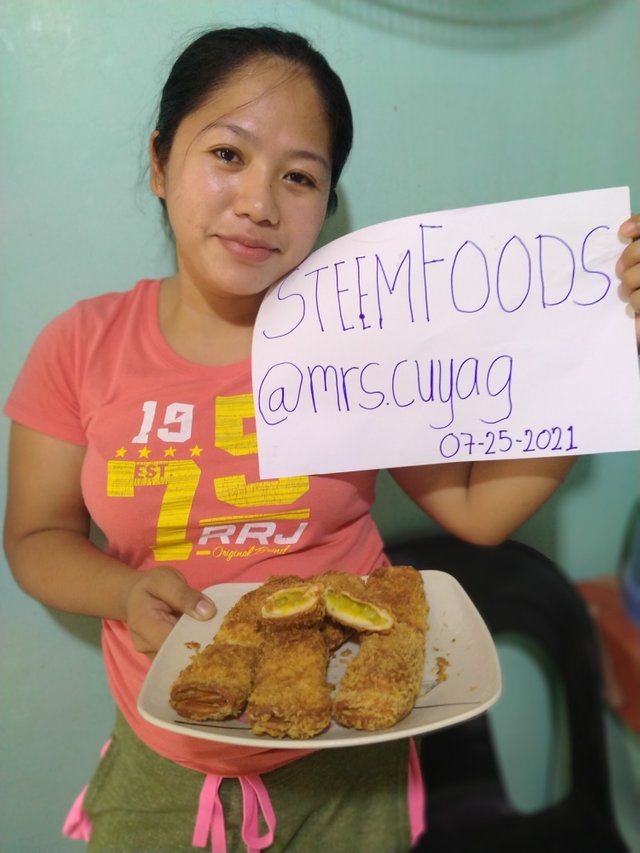 Its me again @mrs.cuyag, for today i will show my recipe of BANANA PIE
Bananas is in rich of potassium, fiber and also natural sugars. The vitamin C, potassium and other vitamins and minerals that the banana contain is helpfull to maintain good health because the fruit's sugar content is balanced with fiber, it helps maintain a healthy blood glucose level.
Thats why we need to eat one banana everyday . Specially to those who suffer low potassium .
INGREDIENTS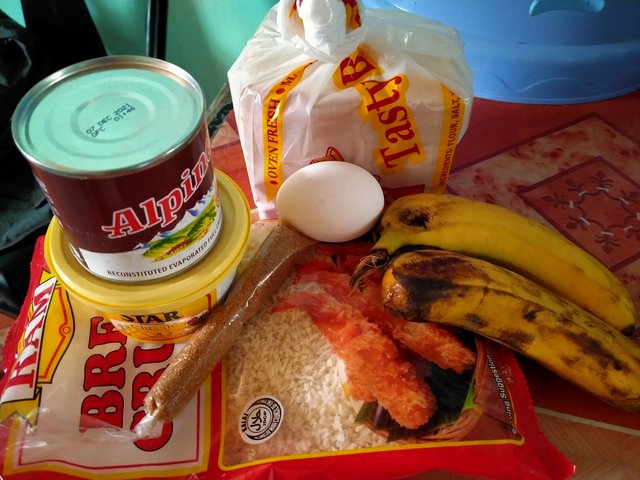 Star Margarine
Alpine
Bread
1 egg
Bread crumb
Sugar
2 bananas
Oil
Cornstarch
PROCEDURE
*Peel and cut the banana's into small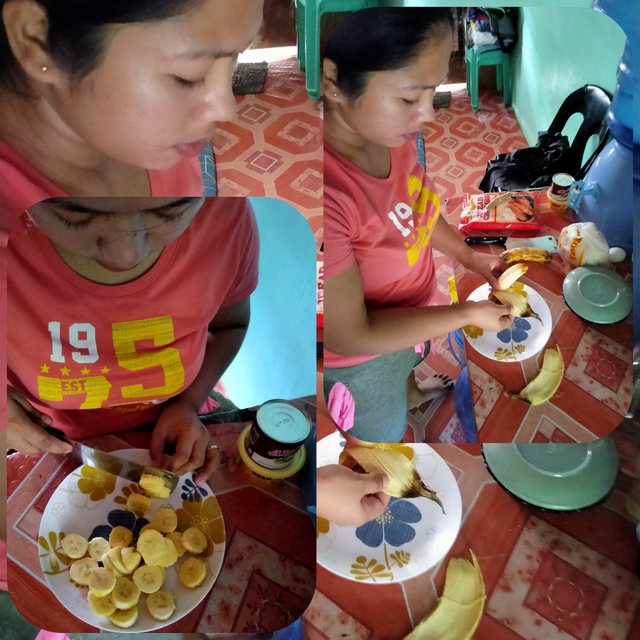 *Mix the cornstarch with water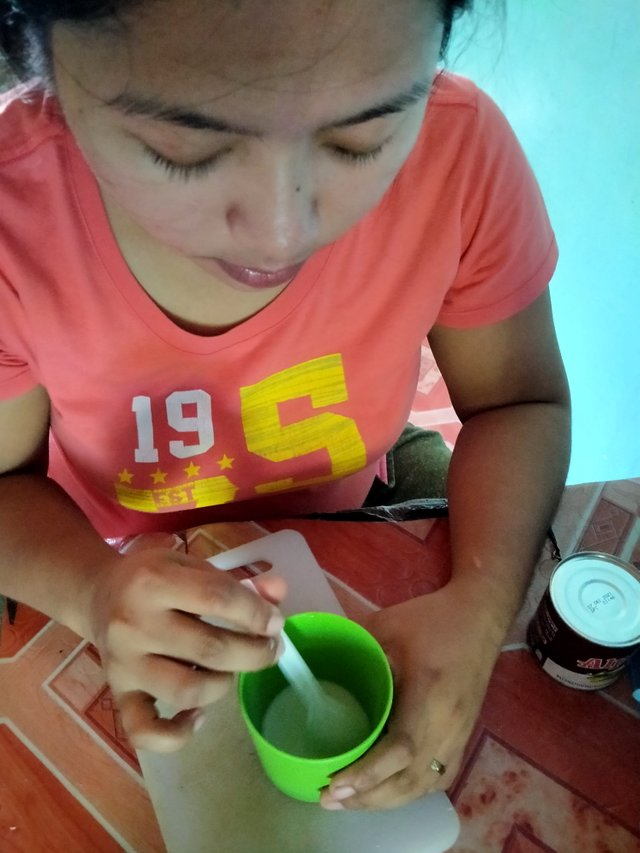 *Add 1 spoon of star margarine in frying pan and add the banana's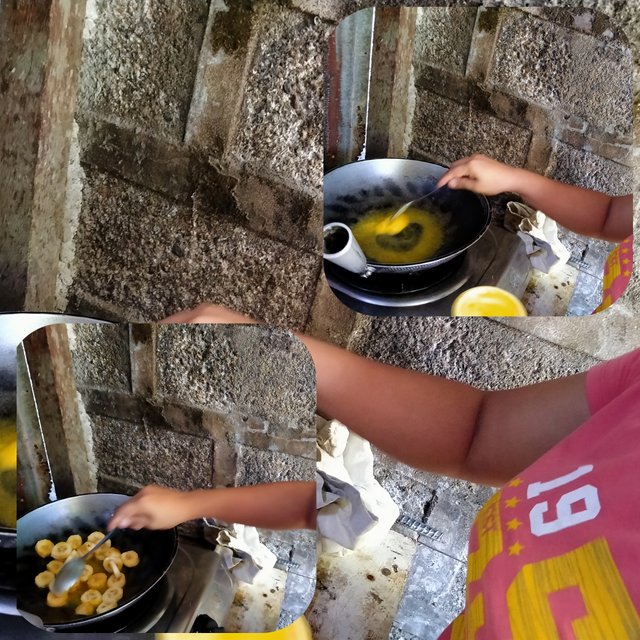 *After that add small amount of sugar and the mix cornstarch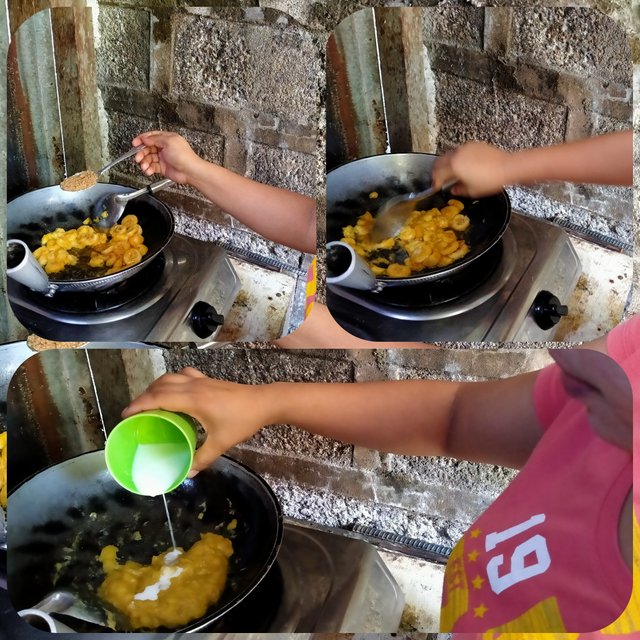 *And smash it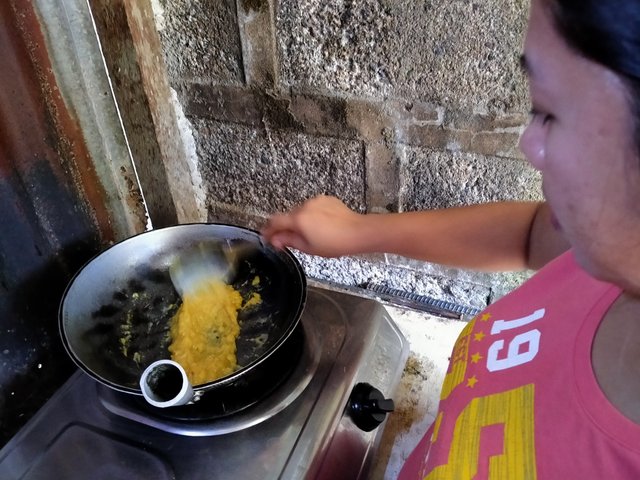 *after that set aside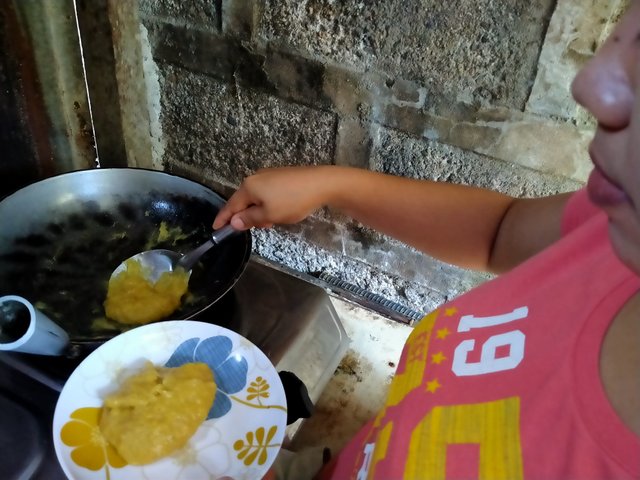 *Flatten the bread using rolling pin but in my case i use glass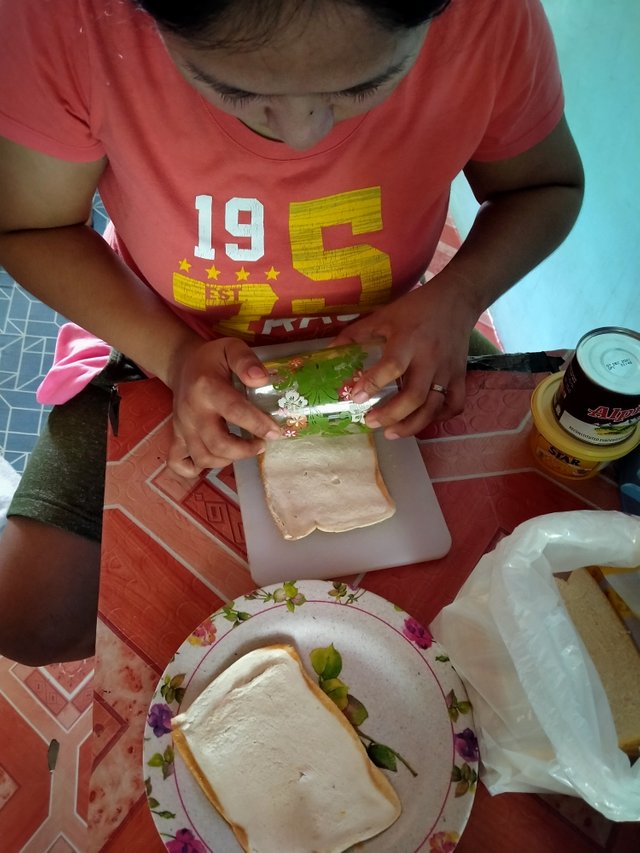 *broke 1 egg and add 2 spoon alpine or milk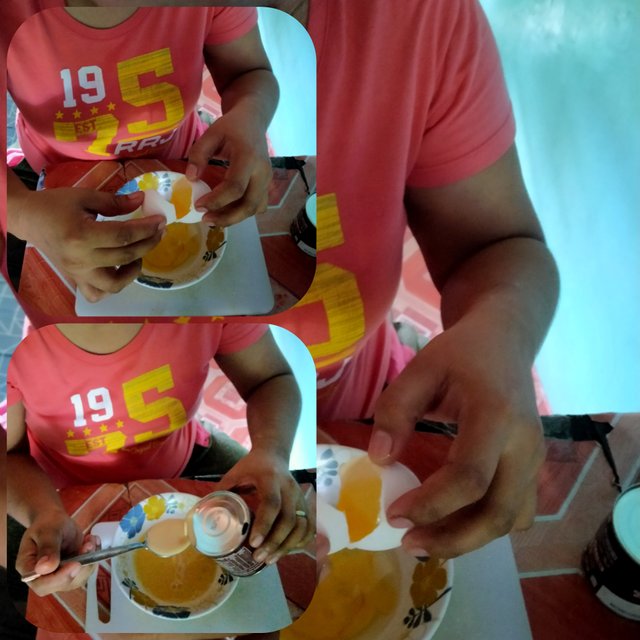 *Put the smash banana in the bread and fold it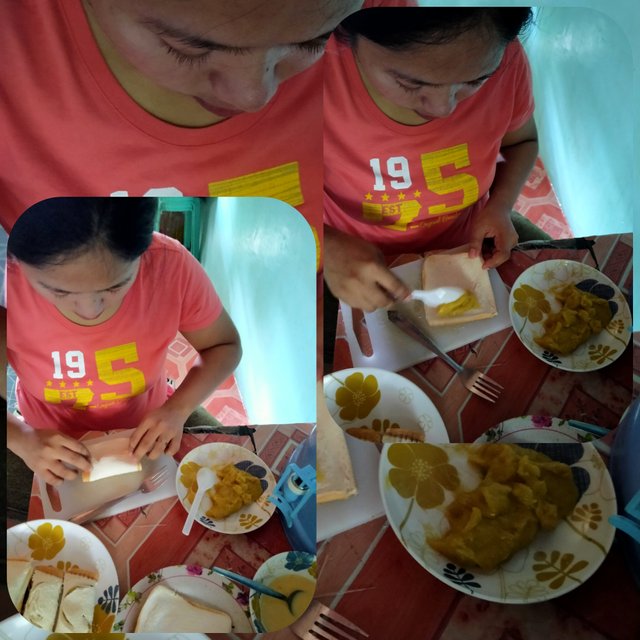 *put the fold banana into the mix egg with alpine and cover it with bread crumb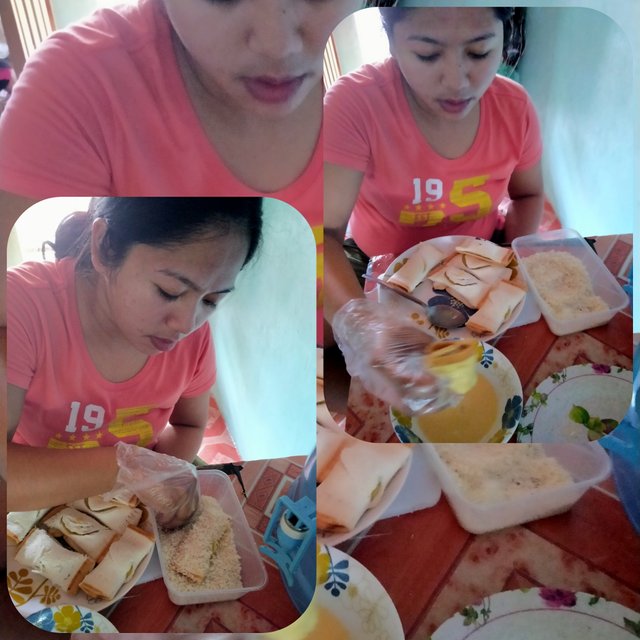 *Prepare the frying pan with oil and put the bread with banana and bread crumb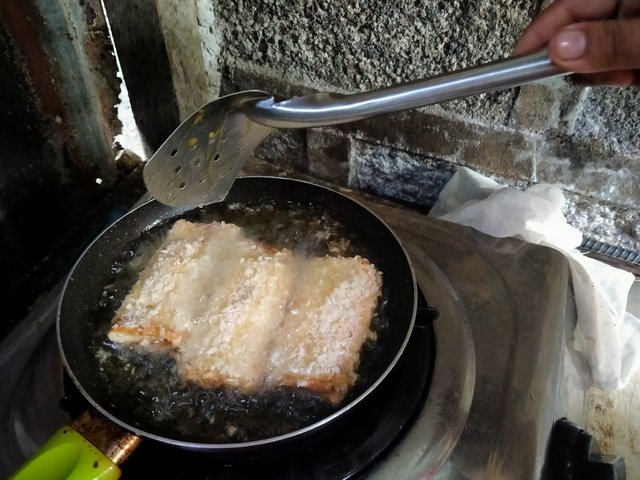 *Wait until it turns golden brown and get it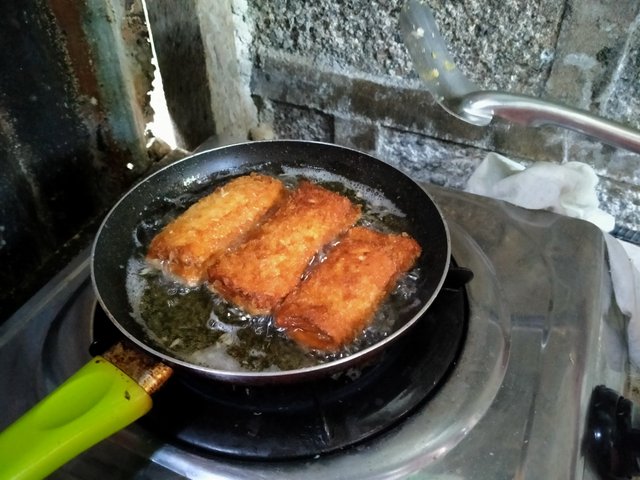 *The Banana Pie is ready to serve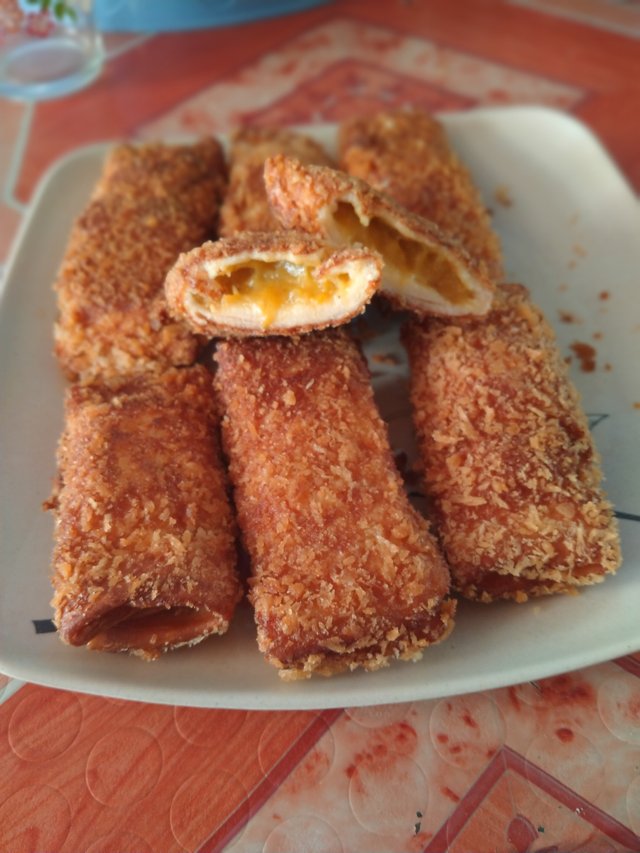 I am sure your love one's will surely love this recipe that i share . Just by the look of my husband and sister i know they enjoy and love it .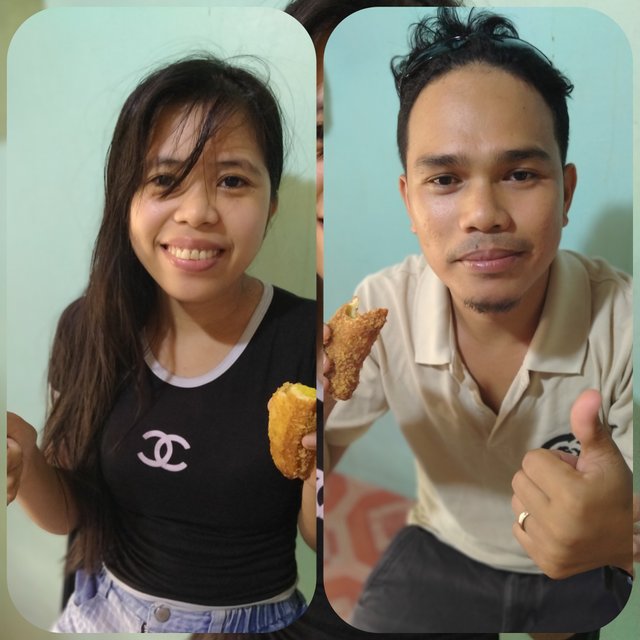 Thats would be all fo today i hope you love my recipe and try it .
Love lots,
#steemfoods #steemfoodsphilippines #steemexclusive #philippines #betterlife