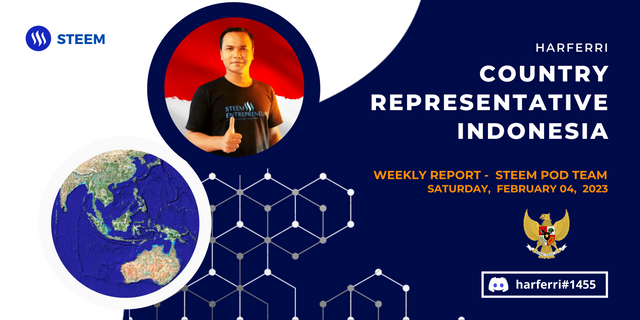 This period has been more active in verifying the posts of participants in the Steemit Engagement Challenge Season Week 4 because my mother's health condition is getting better. Currently he is being treated at home for recovery so that the free time that I have is effectively used to carry out my duties and obligations on the Steemit Platform.
1. Country Representative Indonesia
As an example for steemit users from Indonesia - I am still consistent with the commitment to continue to power up and maintain the highest club status, namely #club100. This achievement has lasted for 16 months since the club status campaign was campaigned by the Steemit Team.
This week I also had an open meeting at a coffee shop in the city of Lhokseumawe with the management of the Steem Indonesia community, Steem Ladies and Steem Environment. This meeting discussed the latest developments and issues among Steemian Indonesia including strategies to increase active posters, promos of steem among existing and prospective users as well as other issues related to the growth of steem and community.
---
2. Community Administrators
As a leader in the Steem Entrepreneurs Community - I always monitor every issue and development that occurs in the community, especially regarding the implementation of the contest for Steemit Engagement Challenge Season 7. As before, this week I can be active again to comment and verify posts of challenge participants or other posts . I also play an important role in every contest held by the community and other important activities of the community.
I represent all Community administrators and thank the Steemit Team for choosing the Steem Entrepreneurs Community for booming support - tier 2. We will use this trust fairly and wisely for community growth by following the rules set by the platform.
---
3. Community Curation Team
I was re-elected and joined Team 2 and tasked with curating the best posts with the account @steemcurator05 during February 2023. I do this task every Friday. My first curation was on Friday, 03 February 2023. This task was well done and I curated the best 22 posts and 5 comments.
---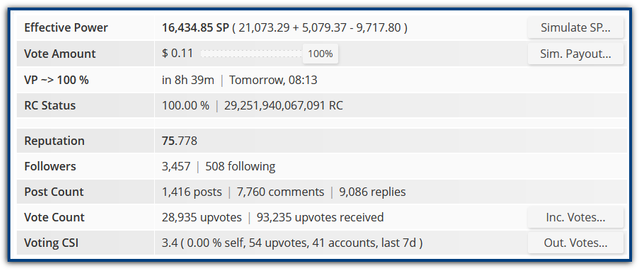 https://steemworld.org/@harferri
This is a report on my activities as the Country Representative of Indonesia for the period January 28th, 2023 to February 04th, 2023. We hope this data will be useful for monitoring and evaluating work improvements in the future.
Thank you to all parties who have helped and supported my duties and performance as the Country Representative of Indonesia.
Great thanks for taking your valuable time to check and read this weekly report and steem on!