Hello Steemit Family




Greetings to all and sundry. It is always such a delight to come to you and share with you. I have great conviction that everyone is enjoying his or her stay on steemit. I come to you this day to share with you about the Country Representative Report for Ghana. I have super conviction that you will enjoy every bit of it. Before I proceed, let us try always to power up to stay relevant on the platform and also to support the steem economy. I have been on the club100 initiative for a long time now and it has been very beneficial to me.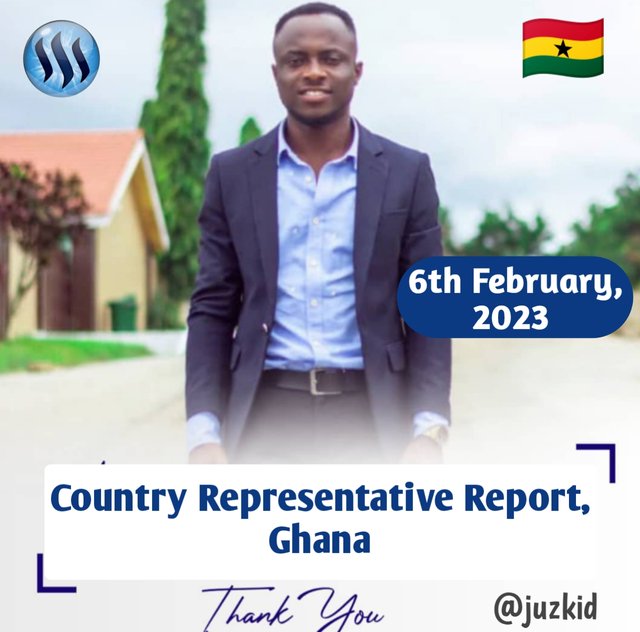 Outstanding Steemian Initiative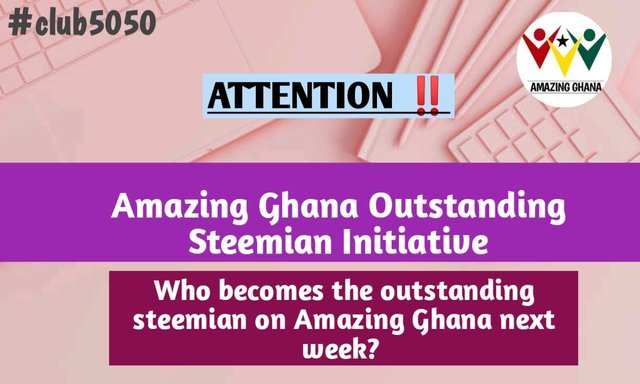 Outstanding Steemian Initiative


This initiative has been very wonderful and amazing. Though we do not have enough funds to support the initiative, but the outstanding steemian initiative has been of a success. Members are doing their very best to make the platform such a lively and an engaging one. This initiative has existed for a very long time and it has been a success.The outstanding steemian initiative seek to find a steemian who is engaging a lot on the platform. He or she must see community activity as a top priority. He or she must power up most often and also share and be very consistent always. Commenting on post is also a top priority under the initiative.

Amazing Ghana Accounts Check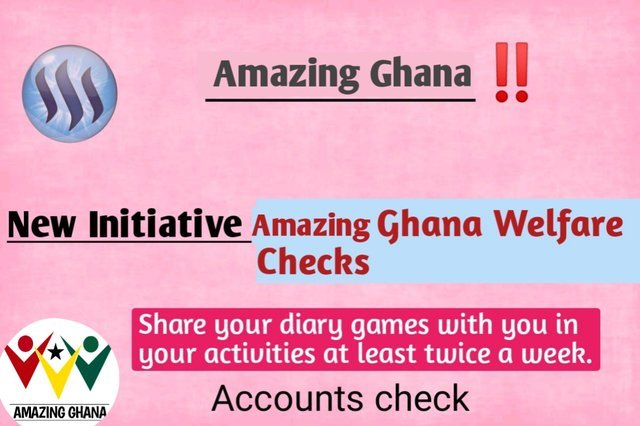 Welfare Checks


Verifications are very essential on the platform and as I country representative for Ghana, I make sure that I frequently verify all posts on the platform. In the verifications process, I make sure that I include the diarygame checks in order to avoid accounts that farm in the community and also post and leave without any proper contribution to the platform. Also, I make sure that with the images in the diarygame,it serves as a check to know members by looks. This welfare has helped a lot to improve the platform.

Juzkid Curation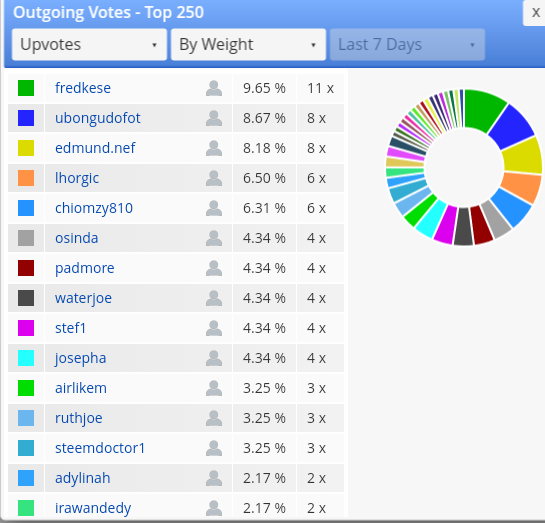 As a country representative for Ghana, I make sure that I vote on all the posts on the platform after proper verification. With the additional steem power that is given to me by the Steemit Team, I make sure that I vote all posts in the Amazing Ghana Community and also with the Ghana tag. Indeed, this has helped sustain the community for a while now. As I vote on all the posts, I also comment on all the posts to urge members to keep voting and commenting. This is because, leadership is by example. It helps serve the vote in a proper way and members are encouraged to also share and vote.

Plagiarism




Every academic discourse need credibility. As a country rep, I make sure that I verify with the plagiarism tool in order to avoid thievery on the platform. It is also emphasized on the platform by the Steemit Team that plagiarism is prohibited on the platform.

Amazing Ghana Curation




The Amazing Ghana account is also used to support the vote we have. Even though, the delegations we have are not strong, but we make sure that we use the account effectively. We vote on members who write in the community and comment under their posts as well. Posts that come under the Ghana tag are also voted and invited to the amazing Ghana community. We hope that with time, we can get far.

Power Up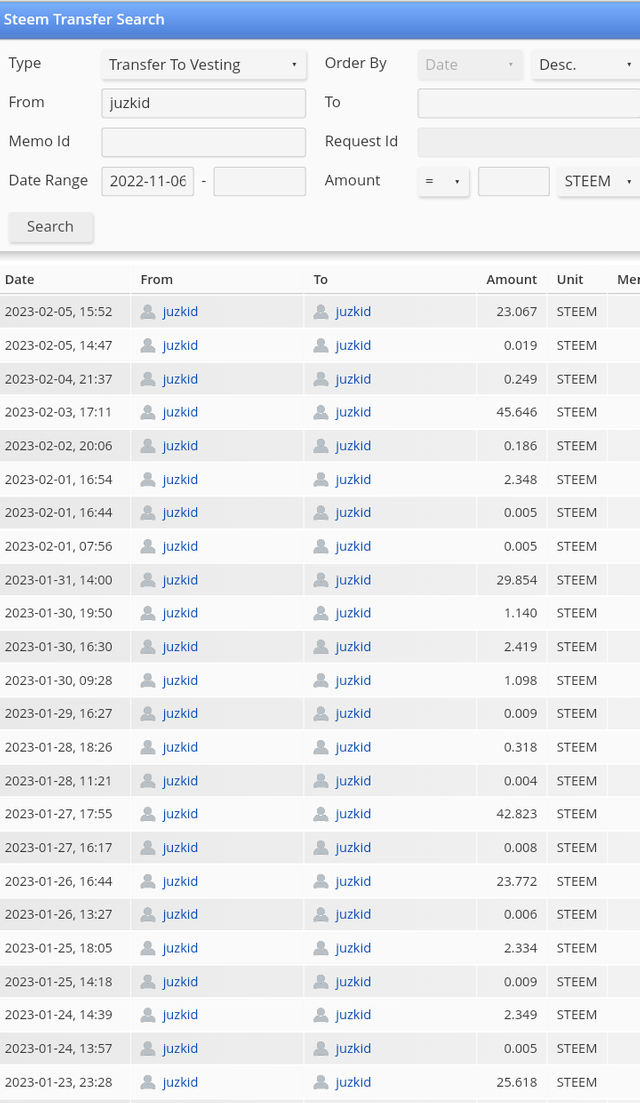 From day one that I joined steemit, I have always been powering up to support steemit activities and also stay strong on the platform. When the club initiatives came to light, I became so excited and happy because I was already in it. In the introduction of every post that I write, I make sure that I remind steemians to power up. In the comment section of every post on the platform, I also remind community members to power up. Indeed members have heeded to the initiative of power up on the platform. Most of the active members in the Amazing Ghana platform are on the club100 initiative. I am an ambassador of club100 initiative and I there urge all and sundry to also join.

Future Events




Indeed the future will be very bright. I am very optimistic that the future holds alot. I will make sure that I verify all posts on the platform in order to make the platform very reliable and attractive. Amazing Ghana Accounts check and outstanding steemian will always be a top priority. I will always keep on urging members to keep on sharing. Our community will keep accommodating members who are very willing to share. Members will be urged to comment alot. Members will be also urged to support the smilenigeria project by setting percentages for it and using the solarsteem25pc tag.

To Conclude




The greatest crime is ungratefulness. I am very grateful for the love, kindness you have showed the Ghanaian community. Thank you for indulging us on the platform. I am grateful to everyone who is posting in the Ghanaian community. Let us keep posting. A big thank you to @edmund.nef for supporting activities on the platform and always being consistent. Friend, keep it up. To the Steemit Team, I love you. Thank you for indulging me in my steem journey. I promise to do my very best to keep the Ghana Community on. There is always light at the end of the tunnel. Let's always be optimistic.
Thank you
Ayekoo!!!
CR Ghana 🇬🇭