Greetings friends of the Steemit community!
Today, July 24, 2021, it was my turn to vote with @steemcurator05, the community support account for the program created by @steemitblog, #thediarygame and #betterlife and here is my report with the details of my work.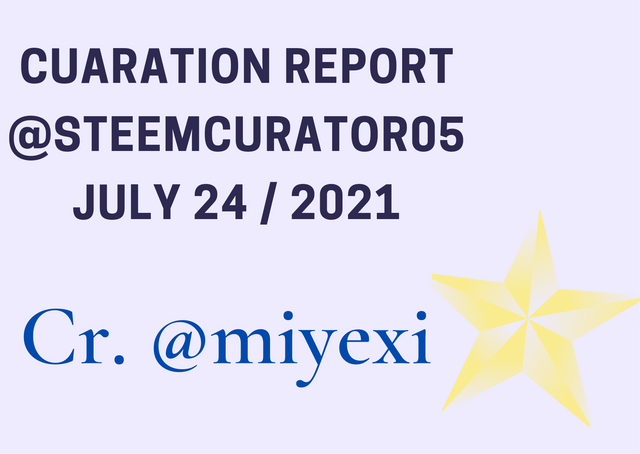 Image created on cannva.
For this round I had the opportunity to cast 21 votes in favor for active users from Latin America, participants of #thediarygame and #betterlife, in this way the representatives support the work that has been done on these publications.
In the following list I leave in detail the supported users and the active publications that have received a vote with the account @steemcurator05.
I also want to leave my report of inactive users according, to the order in which I was assigned, in total 19 users.
jI thank the Steemit team @steemitblog, for allowing me to participate in this project that gives me the opportunity to support the work of my colleagues, thank you for all the support and trust!

Greetings and blessings.