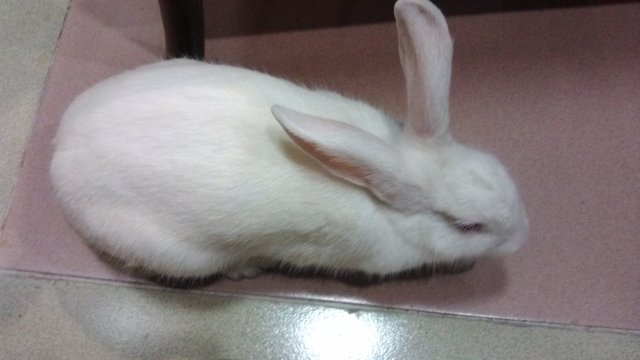 虽然我自己也养了一只宠物草龟,但我今天想写的是一只更有趣的宠物,我妹家的兔子,一只自力更生的野兔子。
我妹的婆家是开大型电器商场的,某天,她们店里来了一位特殊的顾客,或者应该说是一位特殊的"房客" —— 一只兔子。刚开始的时候兔子只是来商场的厕所里找些水喝,但来过几次后这只兔子就老实不客气的在她们家住了下来。从一楼的厕所到三楼的仓库,甚至每一个角落都是它的兔子窝。而且兔子从来不需要喂养,在每天早上商场开门的时候,这只兔子就会自己跑出去找食物,一直到晚上才回到商场睡觉。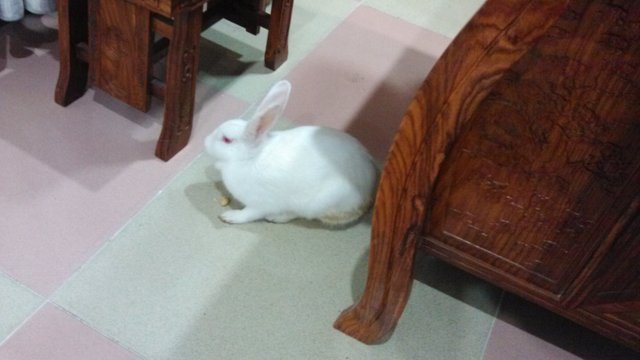 我一直在想,这只兔子敢在陌生人家住下,起码需要以下几点:
第一,胆子大,不怕人;
第二,警觉性强,可以第一时间发现危险,并且逃离现场;
第三,身手矫健;
第四,找到一户善良的人家,并确保陌生人类不会伤害自己;
第五,附近可以找到食物,而商场的后面正好事一片菜园,或者这也正是兔子选择商场做家的原因吧。
不过如果不是我亲眼所见,我也很难相信一只野生兔子居然会跑到陌生人家里去居住。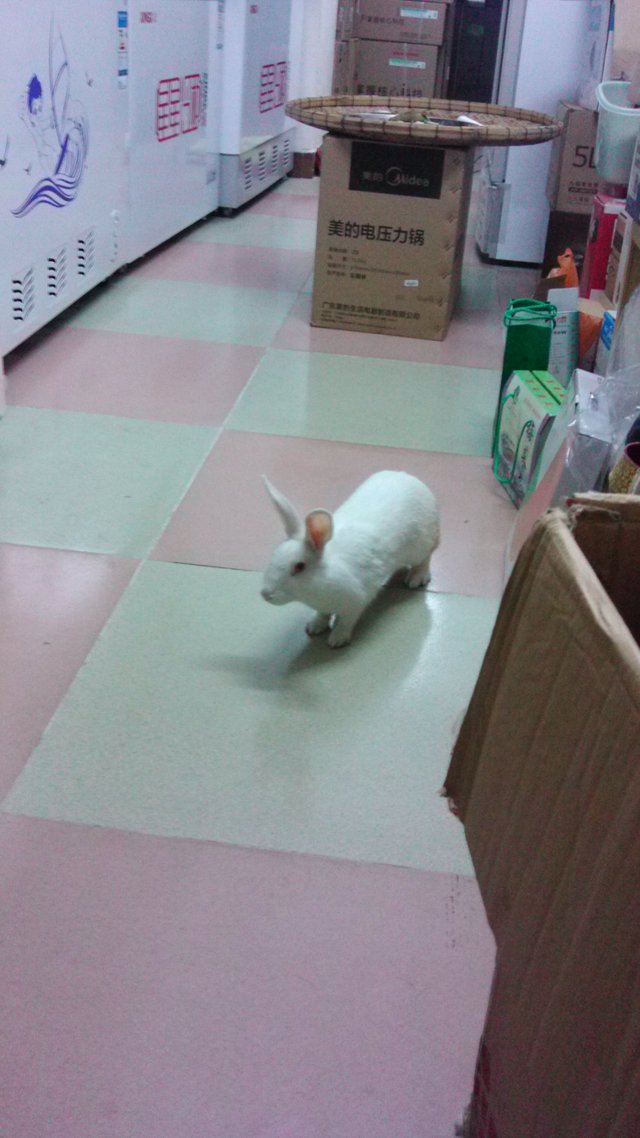 Although I have a pet tortoise myself, what I want to write today is a more interesting pet, my sister's rabbit, and a self-reliant wild rabbit.
My sister's mother-in-law's family opened a large electrical mall. One day, a special customer came from their shop, or a special "tenant"-a rabbit. At the beginning, the rabbit just came to the mall's toilet to find some water to drink, but after a few visits, the rabbit lived honestly and unkindly in their house. From the toilet on the first floor to the warehouse on the third floor, even every corner is its rabbit nest. And the rabbit never needs to be fed. When the mall opens every morning, the rabbit will go out to find food by himself, and will not return to the mall to sleep until night.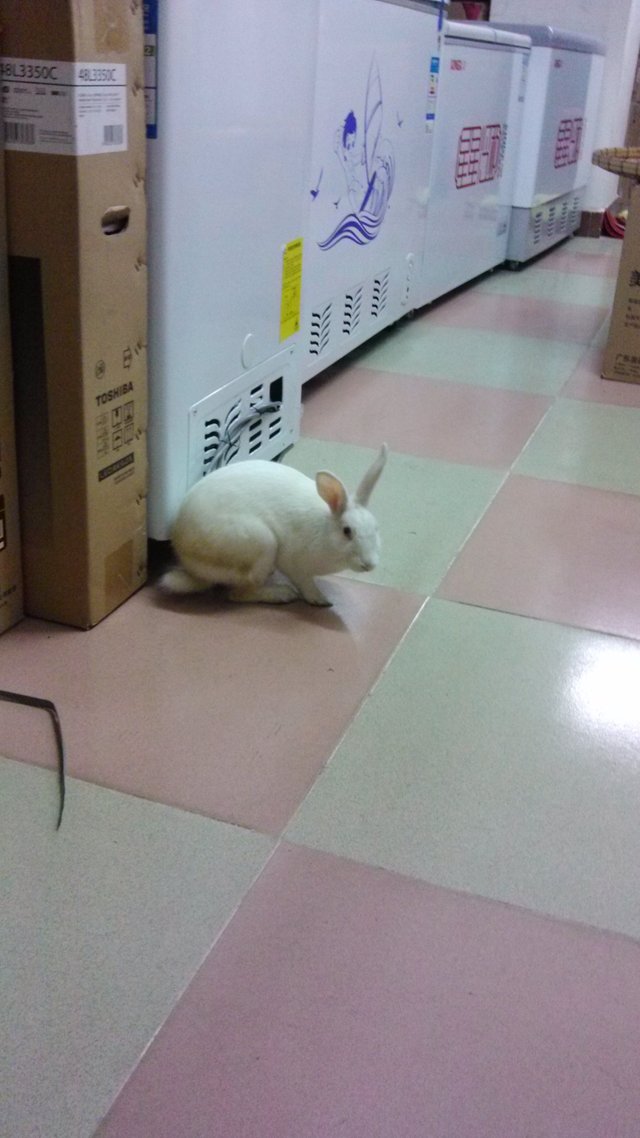 I have been thinking that this rabbit dares to live in a stranger's house, at least the following points are required:
First, be brave and not afraid of people;
Second, being alert, you can spot danger immediately and escape from the scene;
Third, physical fitness;
Fourth, find a kind family and make sure strangers will not hurt themselves;
Fifth, food can be found nearby, and there is a vegetable garden behind the mall, or this is why the rabbit chooses the mall to make a home.
But if it wasn't what I saw, I would hardly believe that a wild rabbit would actually go to a stranger's house.