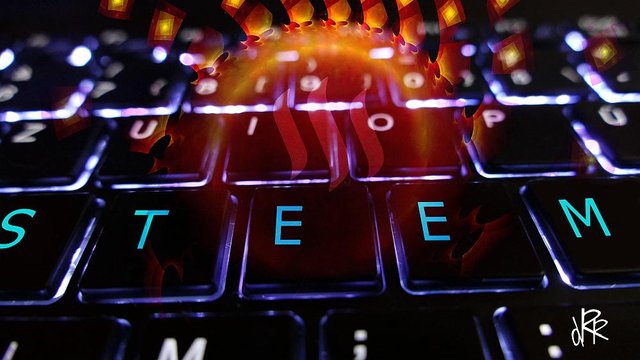 Source: Rob de Roy (myself)
Hello friends of bright colors,
Today I present you my 8th wallpaper in the series "STEEM-Promo".
As a starting point, I took a photo of the keyboard from my notebook.
Then I made new layers with some other pictures I had rendered and arranged the wallpaper.
I'm putting it under the public domain license. You can do what ever you want with this wallpaper.
Here you can download the wallpaper in full resolution:
https://ibb.co/Fh0BR6K
The File size is 16,7 MB. Max Resolution is: 5473 * 3080 pixel at 72 DPI.
© by myself
---
Ave Atque Vale!
사랑은 나에게 신성한

My better search for STEEMIT: https://bit.ly/steemit-search