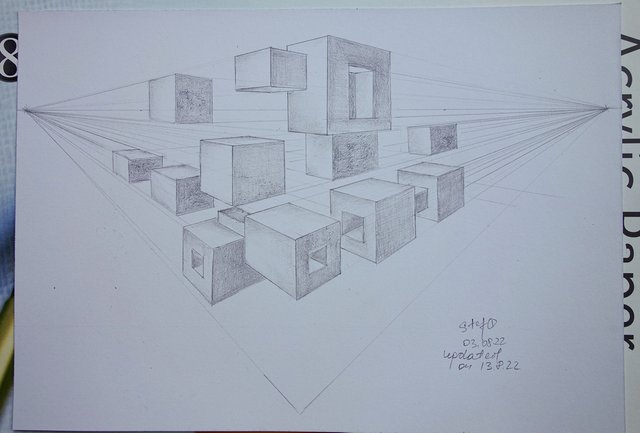 Hello dear Steemians,
Today I wanted to share with you my last work that I have created on background of the old exercises and decided to upgrade it. If you remember we have our Art Classes under tag #woxartschool and @jorgevandeperre kindly introducing us the wonderful world of basics of understanding how to improve our drawing skills and make it easy for us to create something with our skills and not only copying something from the photo but think how to do them in its easy way when we understand it then all the theme and topics easy to interpret.
For your attention I want to present the old drawing first: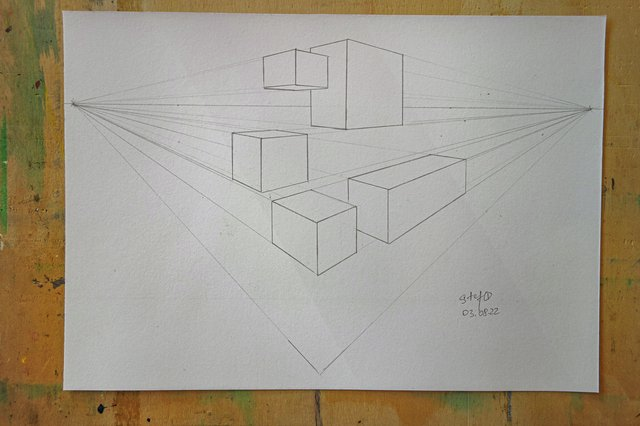 Slowly I started to do more and more adding cubes of different shapes, some empty spaces within cubes and location and here are what then happen: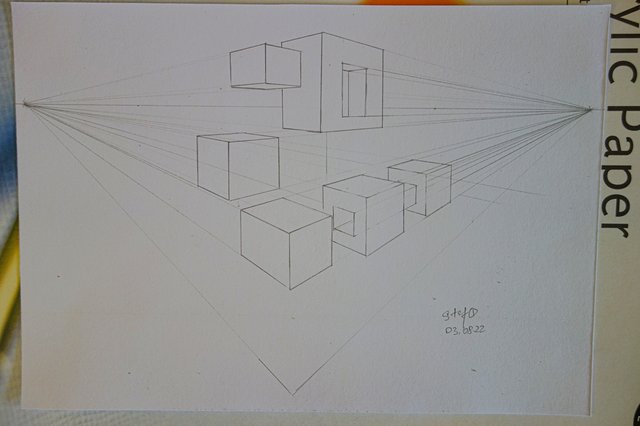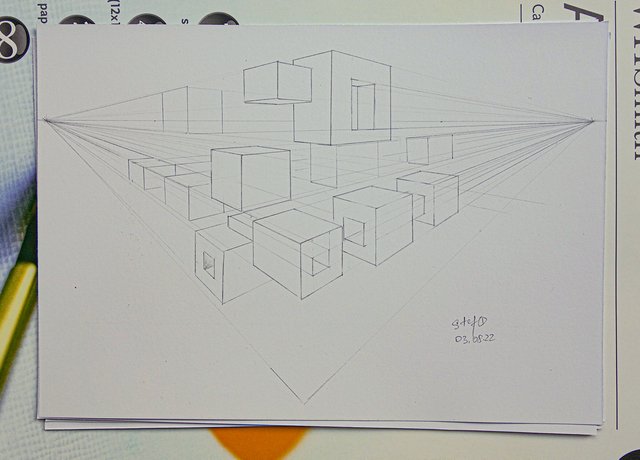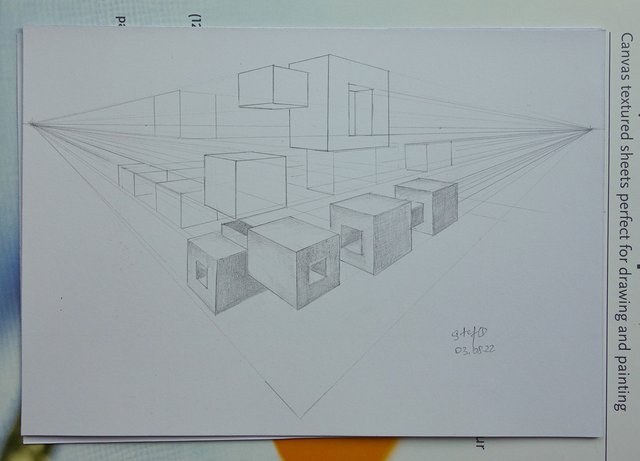 Here I thought that adding some shading may bring the effect of three dimension objects and started to apply the shading. Really like it but I am not sure if that is OK, for me looks fine but we will see what will be hte opinion of Jorge about that.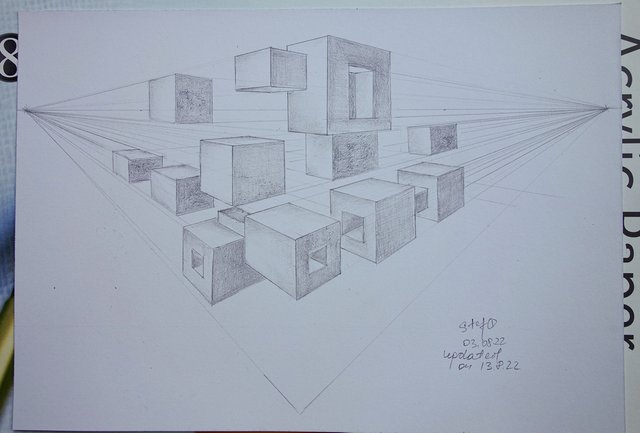 Here is the final drawing, do not know how about you but I really love it :)
*
---
CURATION TRIAL @worldofxpilar
---