It is obvious in Ghana we cherish attending functions on occasions such as wedding, funerals, naming ceremonies and birthday parties. We assume that such occasions need crowds even more than money. On such occasions, we asks how many people came, but we don't ask how much money did you get(A wise saying by our Ghanaian folks). Yes, it's true when we analyse it deeply; we use humans to support in our endeavours, but if at function, no one attends what is the importance of preaching love for our neighbours and having sympathy for ourselves?
---
That is why today despite my busy schedules; attending lectures and writing my lessons plan, I left everything behind and attended my tenants funeral.
---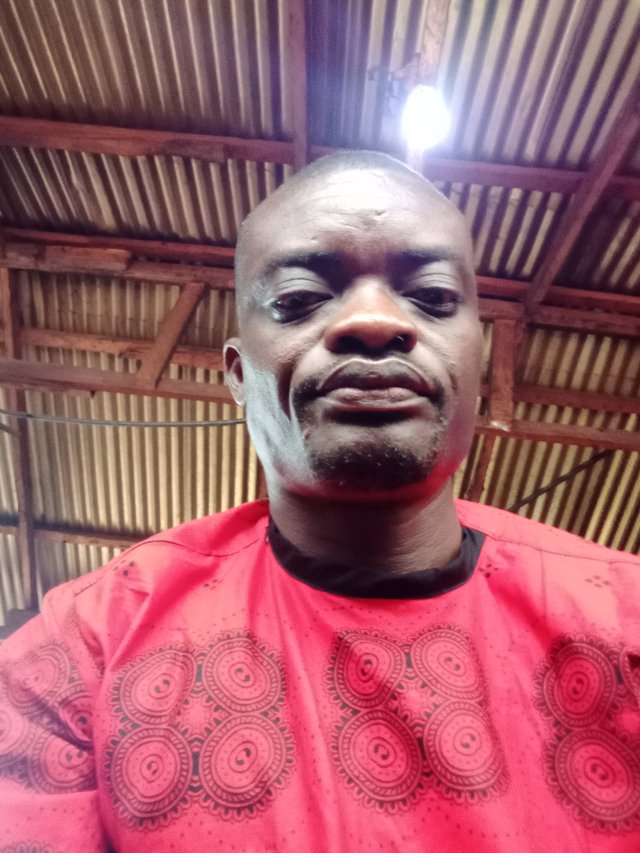 I was in the funeral costume, as red cloth symbolizes grievance
---
So, in the morning, I quickly took my bath even forgot to such some hot tea as breakfast. I wore my funeral shirt - red in colour which in our Community no one ask why you have put on that cloth since as soon we wear, people knows that you are in funeral mood.
---
I had to attend lectures for about 5hours ; that is from 7 am to 12 noon, since the funeral begins at 1pm after which the corpse has been buried.
---
After the first lectures, we break for us to have food to fill our berry so I could bothered "pragyia" to Obaa Yaa Special Chop Bar. I bought fufu, our local kontomire soup mixture, chicken and fish 🐟 all amounted to GHC 11/4.8Steem. She isn't a Steemians so she couldn't receive Steem.....hehehehe....😁!
---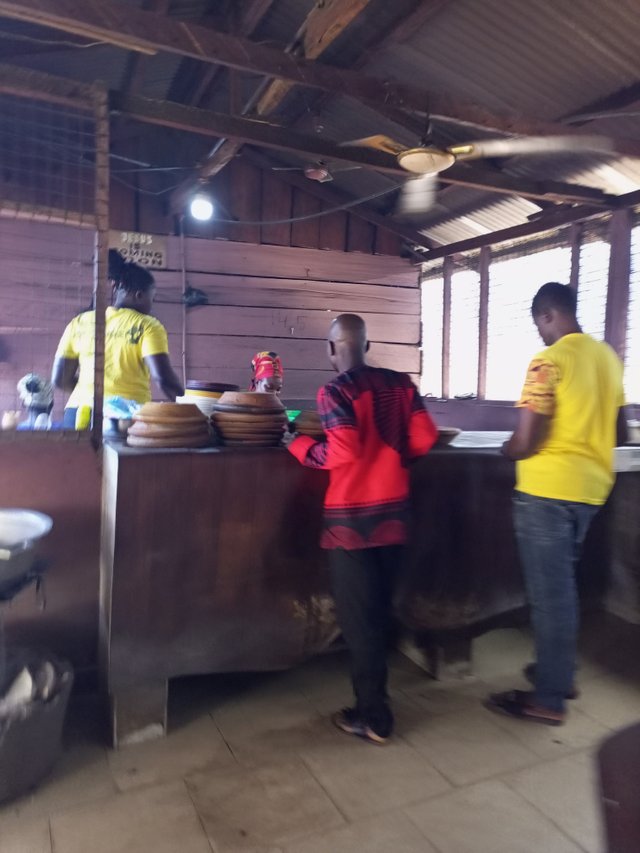 At Obaa Yaa Special Chop Bar buying "fufu"
---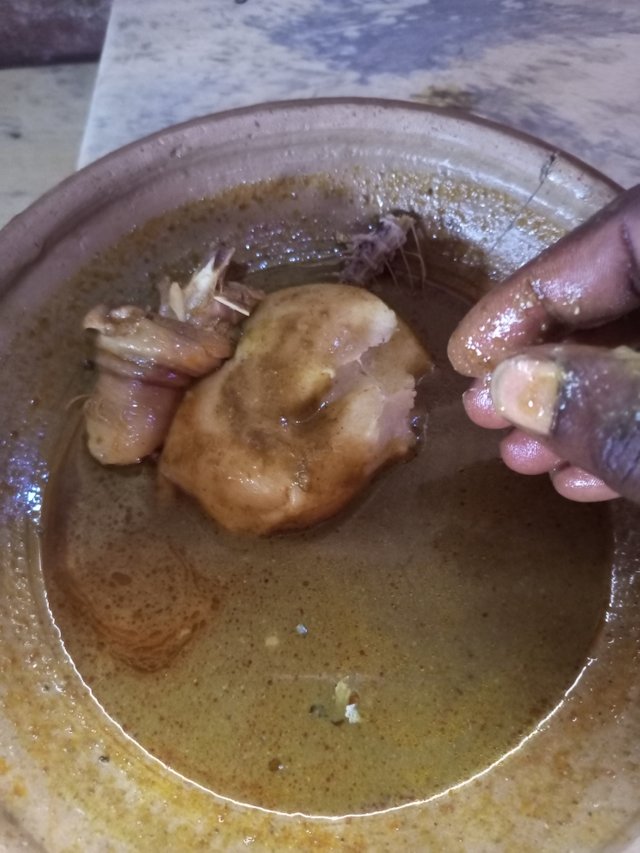 Enjoying "fufu" almost finished
---
After being satisfied with the "fufu," I gain back to campus to revise my books. I decided not to attend the next lecture, since I had to leave for the funeral place as soon as it knock 12 noon. I was at Mamtech workshop room serene but surrounded by block laying & concrete mixture machines.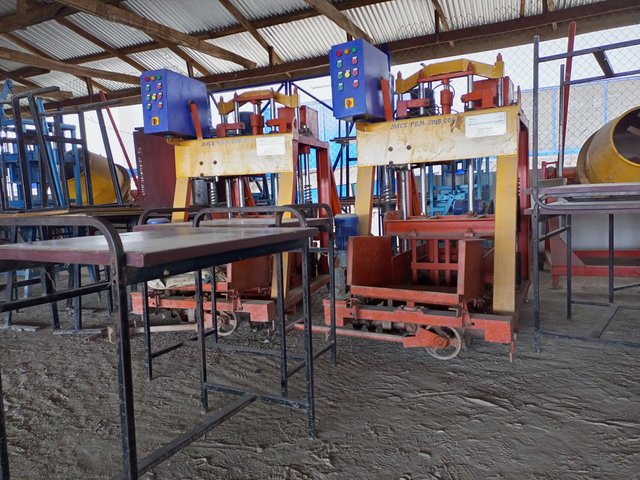 Learning at Mamtech workshop room surrounded by machines
---
When it was 12 noon, I came to Mampong station to pick a taxi to Agona. But the exact place of this funeral ground is Boamang; one of the small towns of Agona.
Mampong station-Taxi's rank
https://w3w.co/horn.slicer.backswing
---
From Mampong to Agona the lorry fare is GHC 5/2.4Steem. From Agona to Boamang is GHC 7/2.9Steem. I reached at Boamang when it was 3:10pm, between 30 to 40mins drive. My co tenant is called Isaac Bempah. He is an Agric Extension Office he had a lot of sympathizer from District Agric Office at Nsuta to come and support him in his Mother's funeral. When I came his workers, friends and families who came because of him have gathered at the funeral grounds donating some sum of money to support as custom demands. I also went and waved my hands to the audience present to announce my presence. Due to covid, I couldn't shake hands with them.
After a while, I also donated GHC 50/21.9Steem to the family on behalf for Isaac Bempah to whom I have come to the funeral. They have me some soft drink and roasted chicken, but I couldn't eat but I put them in my back. After an hour, I sought permission from Isaac Bempah, my co tenant and left the funeral ground coming home. I again picked taxi to Agona, and Agona back to Nsuta, since there were taxis coming to Nsuta direct.
---
I arrived safely when it was 5:56 pm. I was happy to meet my family again, and thank God for traveling mercies.
---
I took bath, and enjoyed my supper which was rice ball and "wrewre soup" very palatable. The rest of activities were to chat with my kids and wife and also enjoy some television show. I was to also visit Steem Blockchain site, complete my Steemit Crypto Homework Task, since I must learn more and get more insight of the Crypto World, the trending issues and trading.
---
I think I must end here a continue with my next activities. Thanks for your engagement!