Hello friends hope you are all fine. Today after getting up at 8:o0 am, i listened to holy Quran for half an hour, then I freshen up, had breakfast and dressed up immediately to head towards duty. After reaching one of my employees caught attention towards growing weeds in hospital premises, so it told him to call ome guy living In hospital vicinity who had worked earlier this year in our hospital. He came and i told him to get weeds removed from premesis for which I'll be paying from my pocket. I was asking him for manual removal but than he told that weeder is needed, so he got man with weeder who cut down the weeds and than manually removed those weeds from the premises.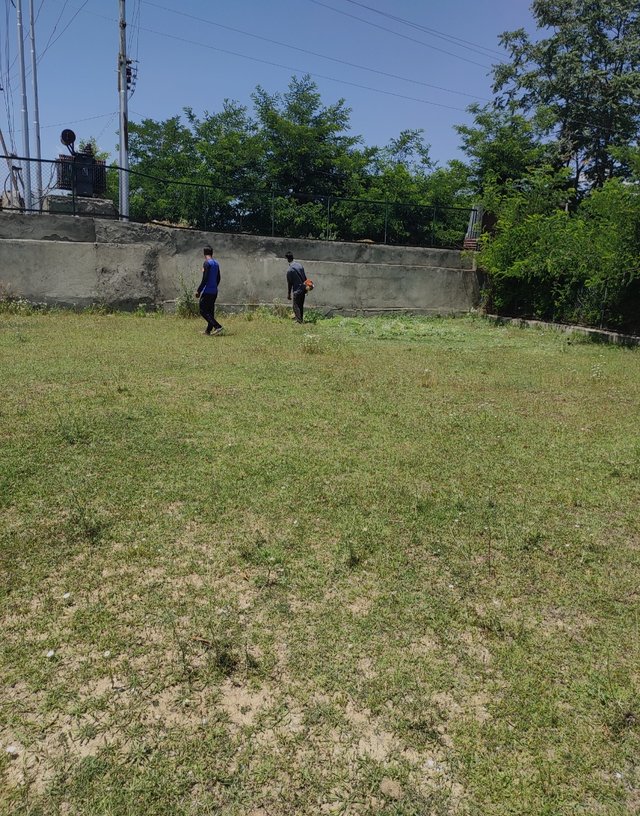 weeder at work
Than i told our labour that i need people to maintain a park at my home. He told me , he would charge 50000 INR for that. Than i told him that I'll measure area at my home in which park has to be build and let hm know. So after finishing duty as i came back, freshen up, took tea and later got busy with my official work till 7:30 pm. Than i went down to lawn and my dad and driver told me that about 3000 sq feet of area is there which we need to maintain for greenery purpose.
Than i again went back to my room, and than my dad and me got busy in doing some business budgeting that lasted till dinner. After dinner we again continued till 11:30 pm. Than my dad left and now i am writing diary. I shall take a nap now.
Thanks