Hello friends hope you are all fine. Today after getting up at 8:30 am, i started watching news online till 9:15 a.m. then I freshened up, had breakfast and dressed up immediately to head towards duty. On way, I received call from our vaccinator saying that, due to ongoing lockdown she was not getting any means of transport to reach hospital . So I told her to stay at a hospital nearby her house , which was exactly 10 km away from my usual destination . But to carry vaccination I went to pick her up and then we both came to Hospital. We started our routine duties till 2 p.m. Then I went to Mosque to offer Friday prayers. It was scoarching heat outside . After prayers I had lunch and then again continued duty to 3:30 p.m. By then my driver came and I left towards home.
Just to give up sedentry lifestyle , I'm trying to indulge in some form of physical activities daily . So today I went to a playground nearby to watch cricket match going on. I have given up playing cricket for some reason , which i shall share with you.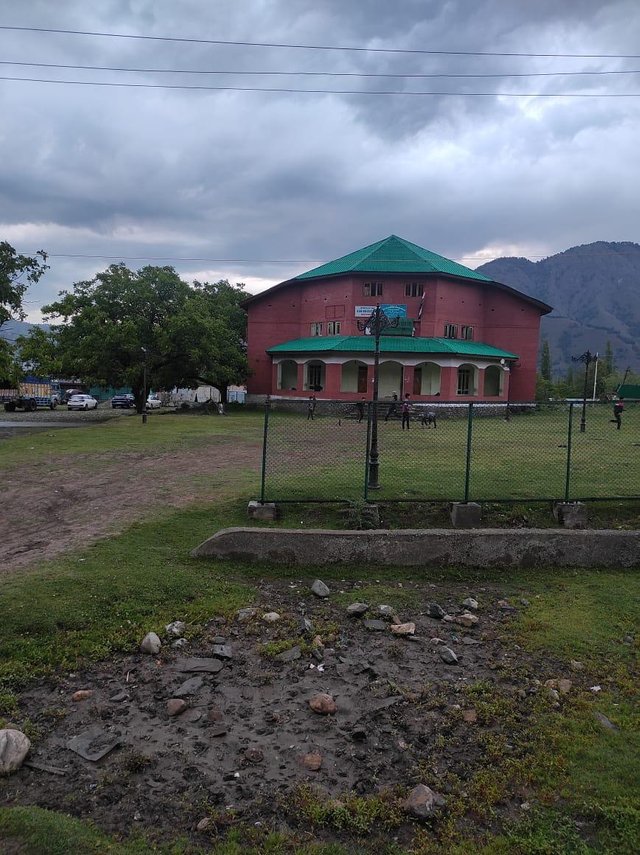 Let me tell you , why don't i play cricket. I was in 3rd primary when I was playing cricket with guys much older than me . One day while I was fielding at point, as batsman hit the ball , it straight away came and hit my head just above my left eye . My uncle too was there, he wrapped handkerchief around my head and brought me home. I was more scared of being banged by mom than by injury. That was the day, when I give up playing cricket. However I enjoy watching cricket and other games as much as players do. I think cricket is as best to keep physically fit as any other game because it involves all sort of exercises needed to keep your body physically and mentally healthy in a cordial social environment.
Later i came back to my home, feeling fully energetic but missing the days when I used to play cricket. Then I took a nap for a while and later got up at the time of having dinner . After dinner , I went to see my ailing grandmother as her blood pressure was slightly higher. So I gave her medicine, stayed there for half an hour . Than i again checked her blood pressure , as it was nearly normal, so I came back to my room and started writing this diary. I shall now get busy with official work.
Thank you