Today on 04th june is birthday of my nephew. So i arranged cake and gifts for him but i couldn't attend the celebration because i was supposed to be on night duty. So i was the only member missing in the celebration that was held at 12 o clock .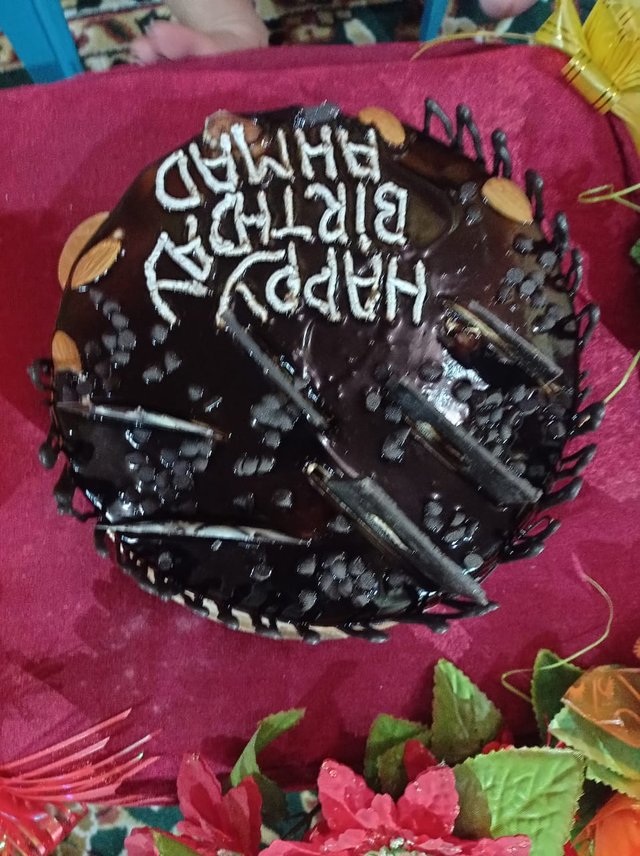 Birthday cake
---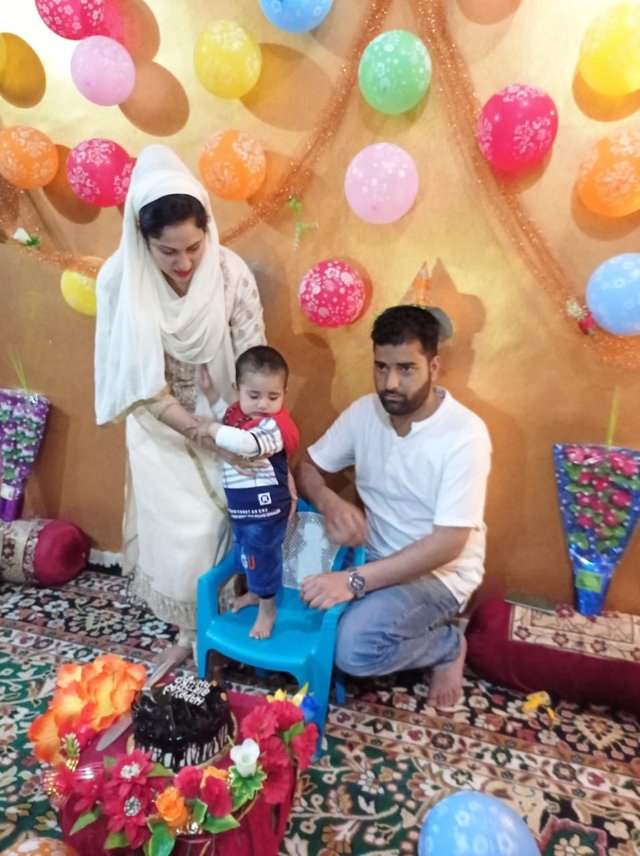 My sis and bro in law trying to hold my nephew
---
Today after finishing my duty at 10 :45 am in the morning, i came back home . I reached home by 11:45 am, freshened up and than took a cup of milk. Than i got busy playing with my nephew till 1:00 pm, than i had lunch and offered friday prayers and later took a nap for a while. Than i woke up had tea and started doing crypto homework. I completed by 9:00 pm and later went to see my grandmother. Later we had dinner and now i am writing diary.
Thanks