Today i woke up at 5 am in the morning, had morning prayers than came back to bed to sleep again as i cannot compromise with sleep unless necessary. Than my dad called me at 8 :30 am to attest documents of neoiughbour . Finally i had to come out of bed, freshened up, had breakfast and left at 10:00 am towards duty. Most of the focus is on covid vaccination these days. We got our quota by 10:30 am and we started vaccination by 11:00 am. People are still reluctant to get vaccinated , so we had to activate our field staff to mobilise the people. Finally we finished our quota by 3 :00 pm. Shortly thereafter i left towards home. On reaching i freshemed up, took salty tea and bread.
Than i called one of my friends to get a DSLR camera with him as i wanted to learn using DSLR because i am. planning to get a new one for myself. So we went to one of the places nearby and i started to learn using DSLR. It was an amazing experience. Although i started by using auto mode but within few days, i hope I'll be doing better.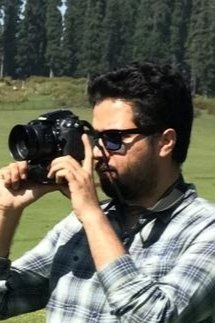 Learning photograpy
I believe learning is a gradual and continuous process . We should try to learn something about everything so as to be self reliant. We should always be receptive when it comes to learning . I came back home by 8 :30 pm, took a nap for a while and than got up, had dinner and than went to my room. Now i am writing this diary. I shall soon be getting busy with my official work.
Thanks