Hello friends hope you are all fine. Today after getting up at 8:o0 am, i listened to holy Quran for half an hour, then I freshened up, had breakfast and dressed up immediately to headed towards duty. I had to first go to pick up our vaccinator as she is not having her own vehicle. I told her to stay at a hospital nearby her house from where we had to pick vaccines. So i picked her up from there with vaccines and came back to our hospital. Than she started vaccination and all other staff started their own job. We continued our routine duty till 4 pm but at about 11 :30 am, someone posted a vedio in group showing scuffle between a mobile vaccination team and one lady. There was hue and cry in group.
It was seen in vedio that health team from our block demanded police action against that family. So a meeting was urgently called by boss to address the issue. It is a matter of great concern that some baloonheaded people through oit country are targeting health workers on routine basis. We have become soft target of some stupid people. Hope sanity prevails.
Let me share some glimpses from our teams at work doing vaccination in market and than the stupidity of people becomes intolerable.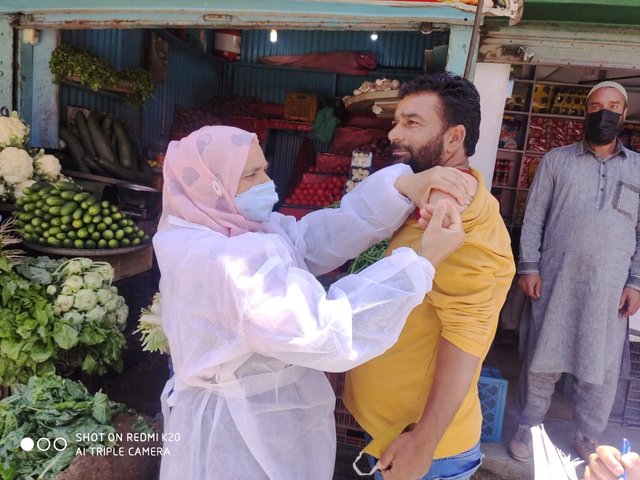 Vaccination in vegetable market
---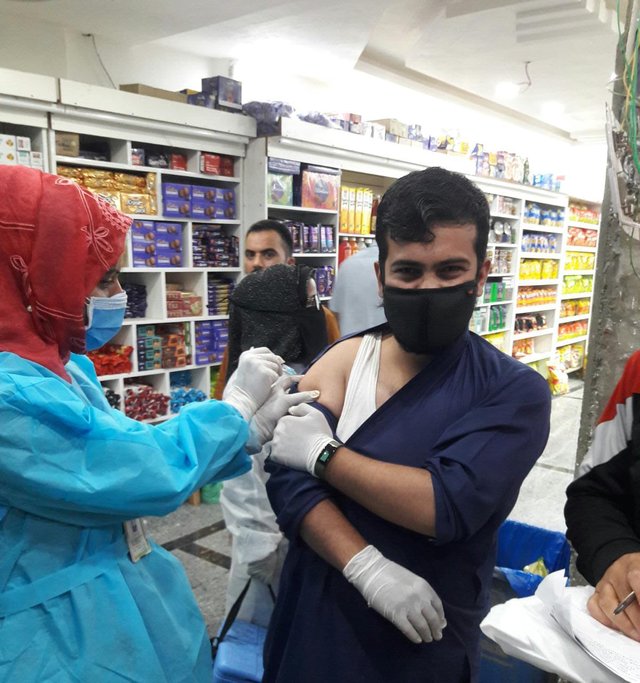 Vaccination in a restaurant
---
Later i came back to my home, was feeling tired amd so i took a nap for a while and later got up and started doing official chores till dinner. After dinner , I went to see my ailing grandmother . I gave her routine medicines, stayed there for sometime . Than i again checked her blood pressure , as it was nearly normal, so I came back to my room and started writing this diary. I shall now get busy with official work.
Thank you