Keeping the importance of covid vaccination under consideration, we had recently launched mobile vaccination drive to vaccinate shopkeepers and other mini business holders at their workplace and we met a great success in it . Now the same program has encouraged us to launch door to door vaccination drive. With certain exceptions, this initiative has also encouraging results.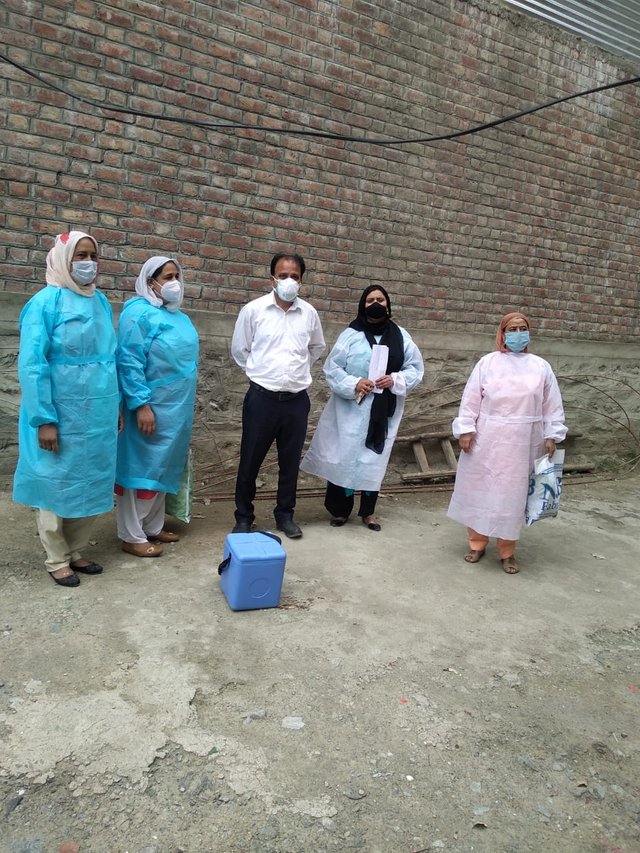 vaccination team after session was over
Mobile vaccination drive in any form demands lot of of manpower , brainpower and is very exerting for teams at work. Although I was just supervising one of the 10 teams but it drained me of energy and how exerting it was for teams is unimaginable.
I reached home by 6 : 00 pm, had a cup of tea and than played with my nephew for sometime, than i went to drop him back home. I stayed there till 8:00 pm. Than i came back and got busy with official work till 9:30 pm. I had dinner than and went to see my grandmother. After being back now, i am writing this diary. Soon shall i get busy with work again.
Thanks