As we are continuously assessing and improving our efforts and explore new ways to persuade people to go for covid vaccination. One thing that i believe, i don't know whether you would agree or not and that is, women are more superstitious and believe on rumours easily. That is what we have seen during this pandemic. In this connection training o ASHA facilitators have already been given regarding motivation of people based on explaining advantages of undergoing vaccination. The ASHA facilitators who have been trained are now deputed for training ASHAs regarding the same as ASHAs are in direct contact with the people especially the female population which im allocated areas.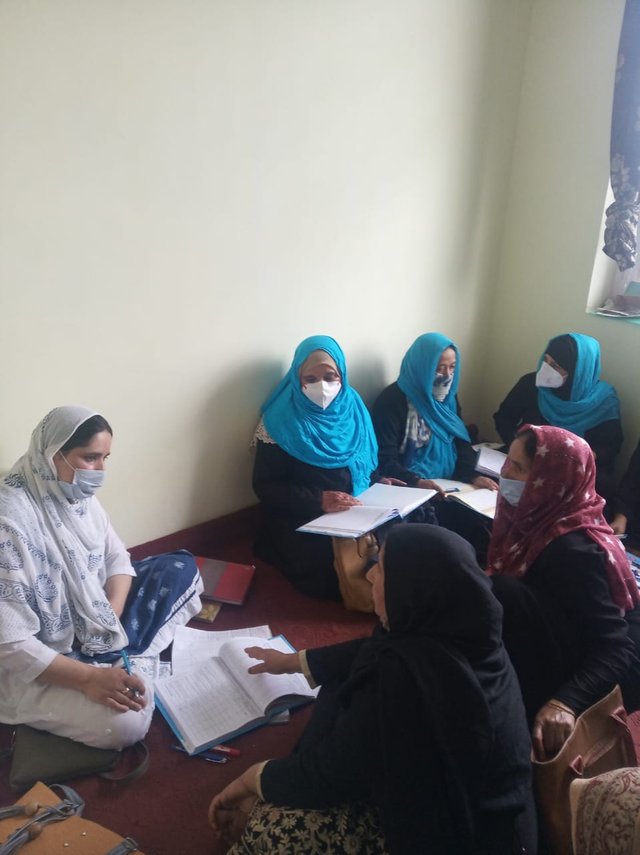 In the above image you can see ASHA facilitator giving training to the ASHAs in a very cordial environment regarding covd vaccination . Now the trained ASHAs would be fielded to persuade people especially female population to undergo vaccination as soon as possible. I hope this program will supplement our efforts and will be successful so as to get rid of this pandemic or at least reduce the mortality rate due to covid.
After completing my duty at my own station, I had to attend night duty at other station till tomorrow morning . So I I left from my station at 3:30 p.m. and reached the night station at 4 p.m. where I started my duty and will continue till tomorrow morning . Now I got time to have dinner and immediately after completing dinner, i am writing this diary to update you as usual about my daily routine. I shall continue my duty now .
Thank you