Hello dear steemians, how are you all ? I hope you all are doing great and i wish everyone better health,more wealth,peace and prosperity.Today i am posting my diary and i hope you love my day .
Morning
Today i woke up a little late because i am suffering from some throat infection,and my throat was aching a little throughout the night.I didn't go for a walk today and took a hot bath at about 8:30AM.Then i went to have my breakfast,i firstly drank one glass of hot water which gave me a little relief and then took hot namkeen tea that is very common in kashmir.Locally called as Noon chai.Then i went to take a lecture on current affairs.Done with the class at about 11:00AM i went to harvest walnuts and for this ,we need some specialized labour who can climb huge walnut trees and strike the walnuts using long sticks .I also got an apple from my father who had gone to the orchard.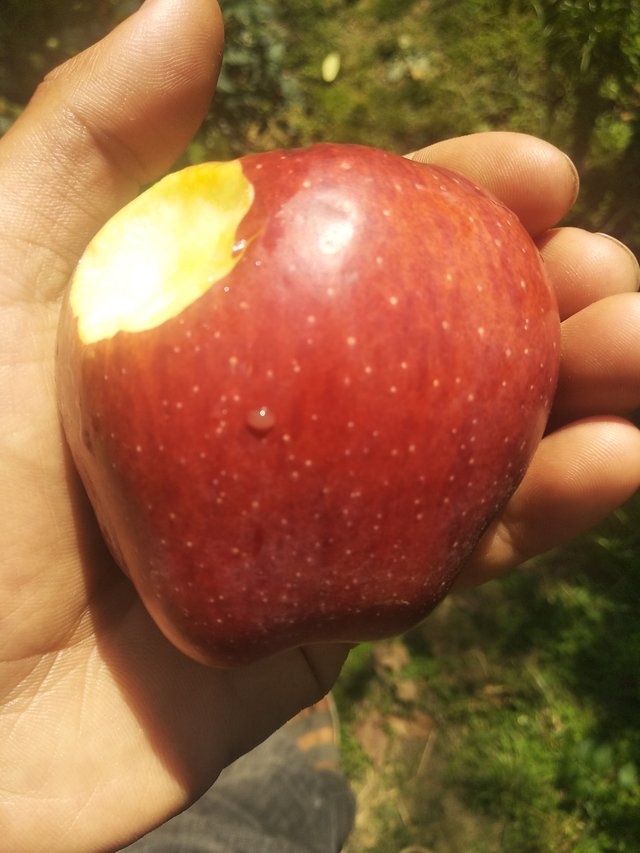 A tasty KULU delicious apple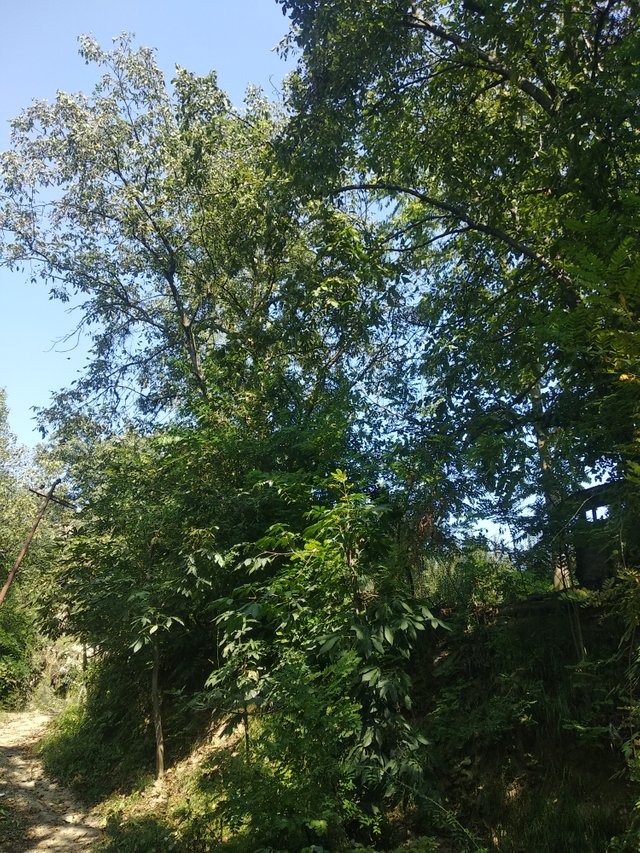 Walnut trees and i hope you can spot a person on the tree
Afternoon
We completed our job of harvesting and collecting walnuts at about 4:00PM and then i decided to take some rest and spend some time with the carpenter who is doing some panelling work at my home.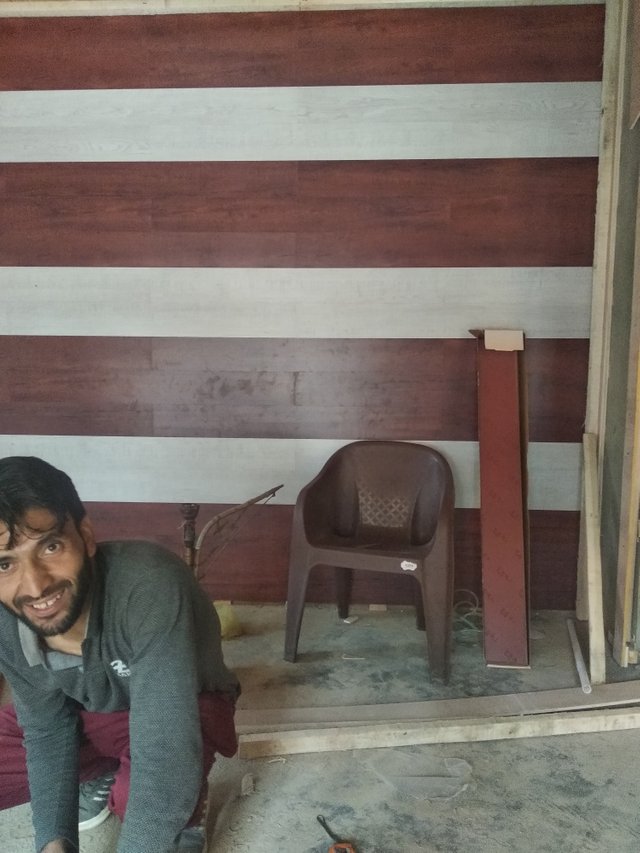 gossiping with the carpenter
Evening
Today we got a machine to peel off the walnuts because of shortage of labour.If wanuts are kept as such without peeling off ,they get some bad colour that makes them unfit for export.So as to expedite our job ,almost it takes 2 minutes to peel off the walnuts and also clean them simultaneously.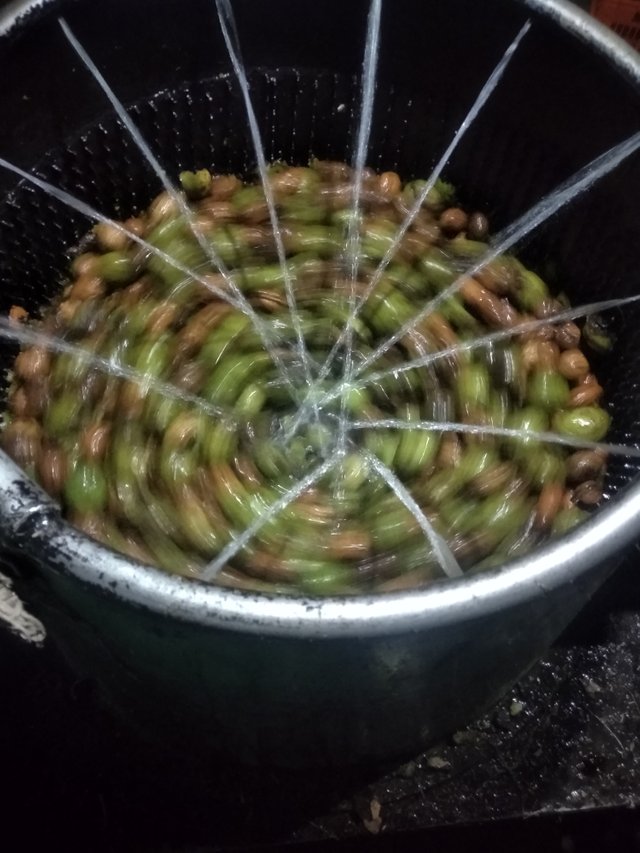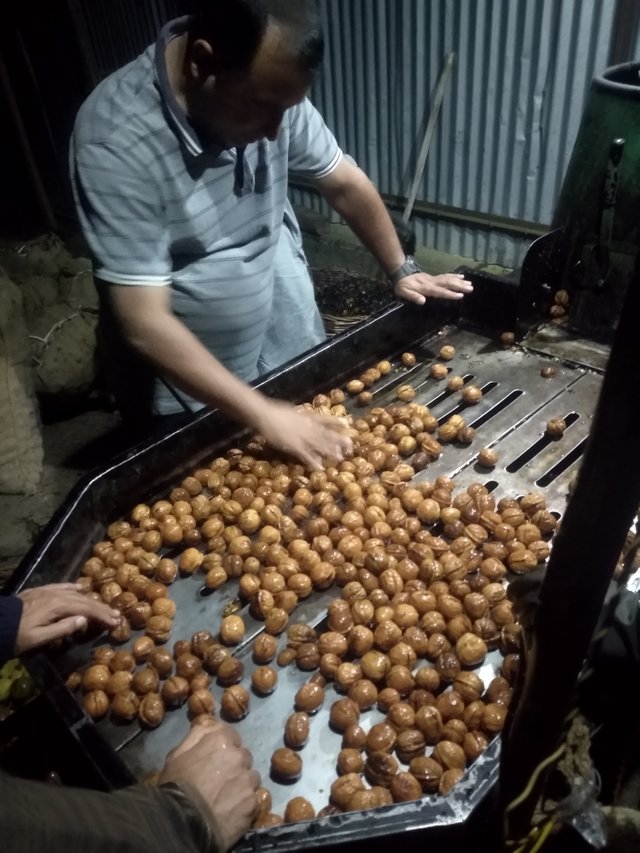 processing walnuts
Now i came to my home to have dinner and to take rest.Today i got exhausted.Thank you and good night.