🙏Namaste Friends🙏,
👏Welcome to my daily diary.👏
How are you all? I hope everyone doing great things. I am here to share my daily activities with you all I hope you all like them.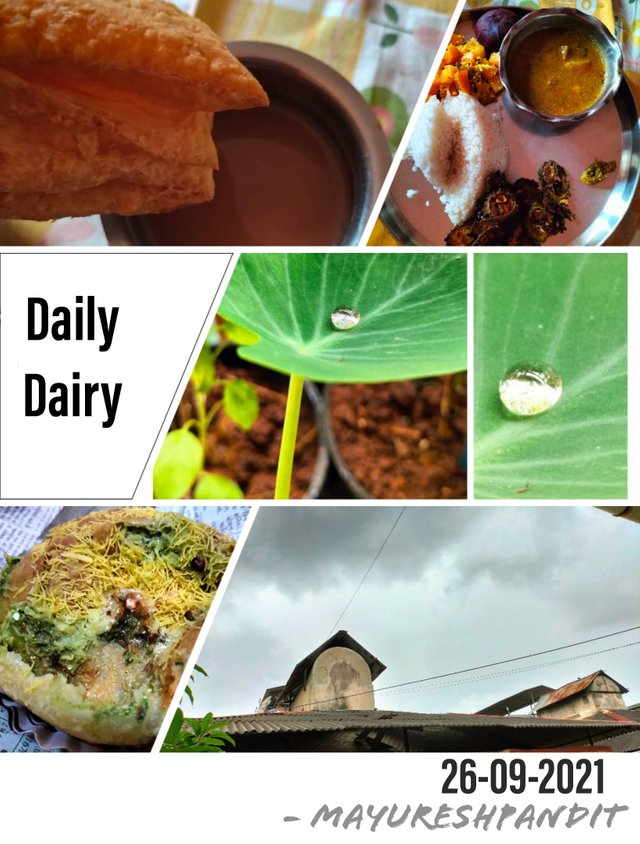 Today's Highlights
---
🌻Good Morning🌻
---
I woke up 8 AM and After brush my teeth I took aloe vera pula and did some quick exercise. After that I had a breakfast. After that I played with my dogs and After some time I took hot water bath and did my daily worship to the god. After that I go to the market and buy some essential product like veggies,milk and so on. After returning from the market I started to work on freelance project.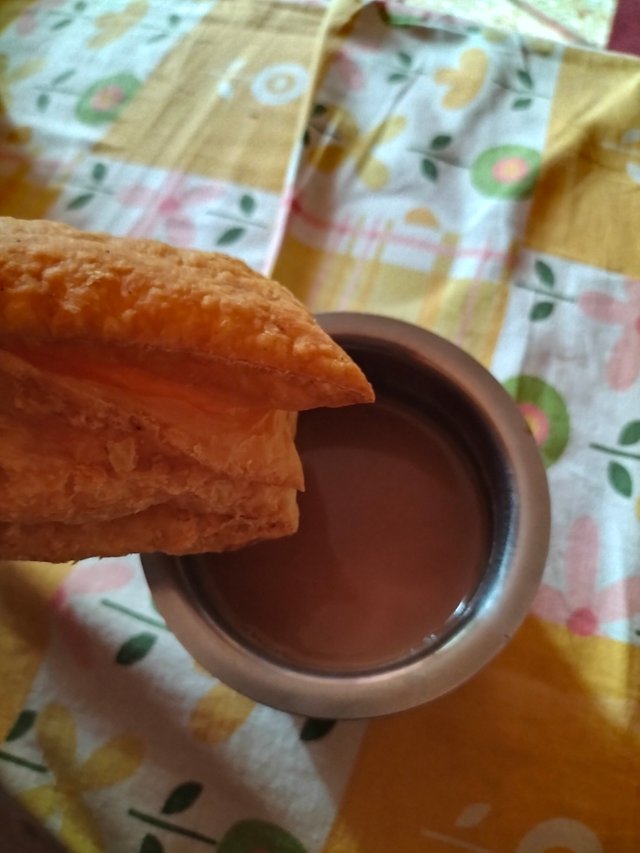 My breakfast
---
🌞Good Afternoon🌞
---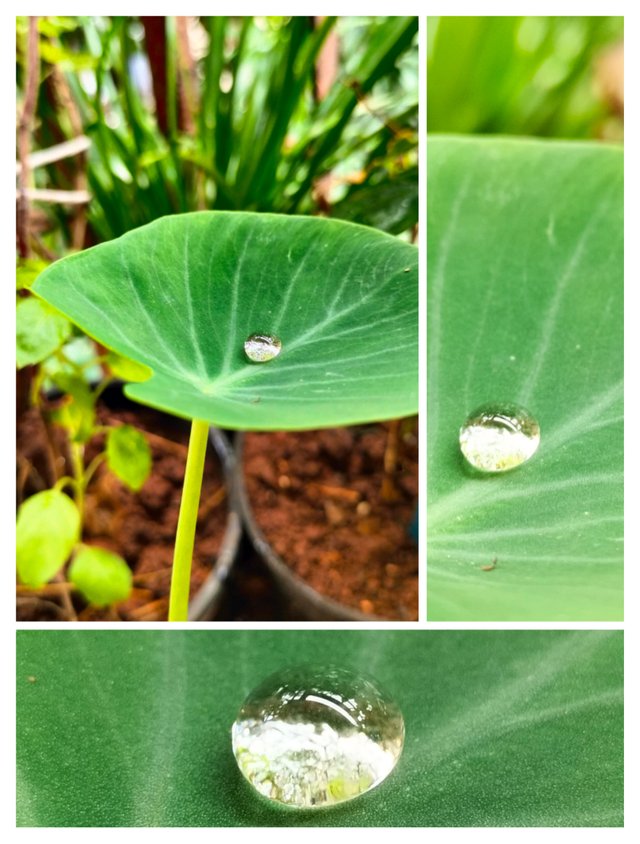 Droplet picture
After sometime around 12:30 PM I felt bored so I goes to the balcony and and saw the beautiful droplet on the plant. So I took pictures of it. It helps to refresh my mood. We human can't work like machine even we tried and push our body to the limit still we can't productive if we work for long time. So break is necessary.
---
I had lunch at 2 PM and In the lunch I ate pumpkin veggie and fried bittergourd with rice and potato curry. After the lunch I resume my freelance work.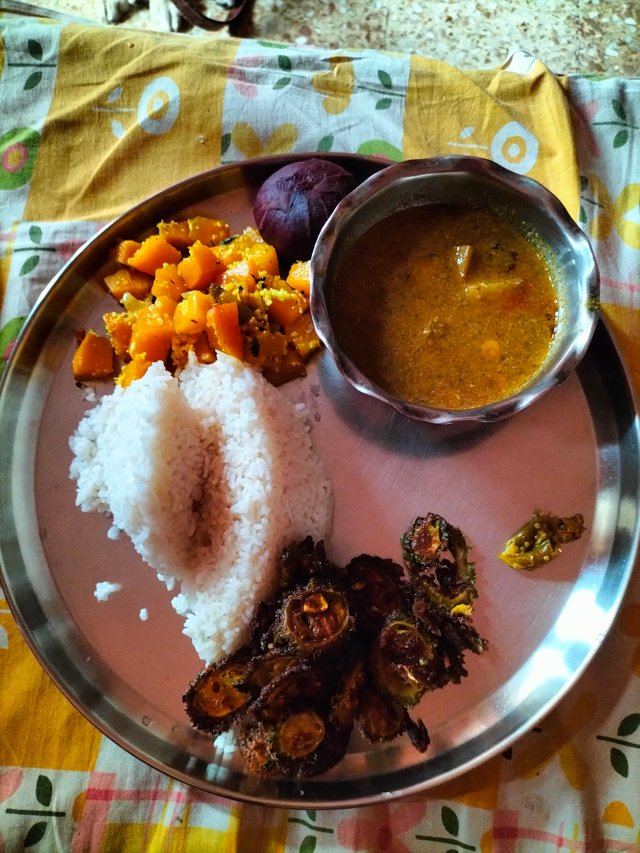 ---
🌝Good Evening🌝
---
In the evening around 4 PM I had tea with biscuits and I stand in the balcony and enjoy the climate with tea. After that I had call with my college and we are almost talked 1 hour and we are just talked about our college memories and it was so good.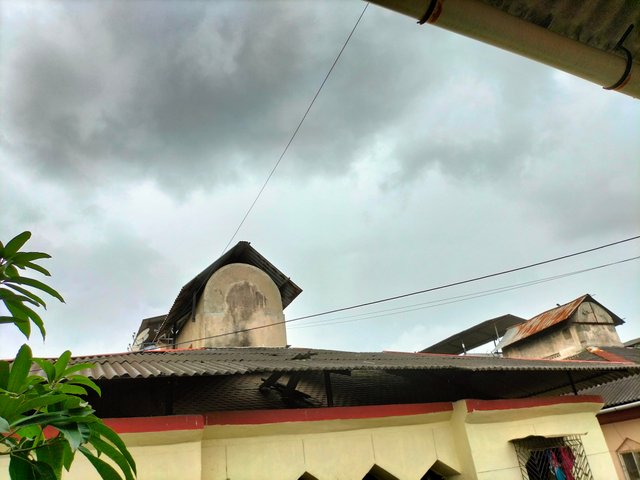 ---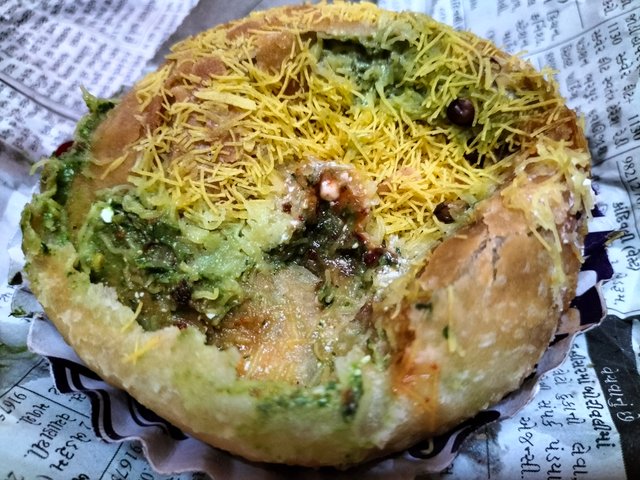 After some time I bought dahi kachori from the nearest snack center. I ate the kachori after long time and it was so tasty. After that I did my daily worship to god at 7 PM. After that I had dinner at 9 PM and while doing dinner I watched marathi serial on laptop.
---
After the dinner I talked with my favourit person. Favourite person means I just liked her personality and she is so talented but we are not in relationship. After that I started work for my freelance project around 2 AM I goes to the bed after completing my task.
---
Do Not forget to upvote my post and please comment which part of the day did you like the most? Be hurry to comment I am waiting for your comments and upvotes.
---


All the photos included in the post belong to me.

If you want to know me better, here is my achievement 1

Thank you for reading the post and watching my picture