Today in the morning i woke up early, at around 7AM, i literally had no idea on what to do now lol because these days I'm used to different sleeping schedule.
I headed into the kitchen and helped my mother with some work and then cleaned off some stuff and then i headed straight for shower because I was literally sweating. Hate that hot weather these days even after rain damn.
After shower i had my breakfast as usual i had a cup of tea and some snacks in my breakfast then i turned on my laptop and started catching up in the steem blockchain. At first i headed to newcomers community to see if there are any newcomers from India.
I found some newcomers i greet them And then i updated their data into the Google sheet to track them further in the upcoming days mostly about their achievement tasks progress, i also spoke to sapwood about the upcoming plans BOI.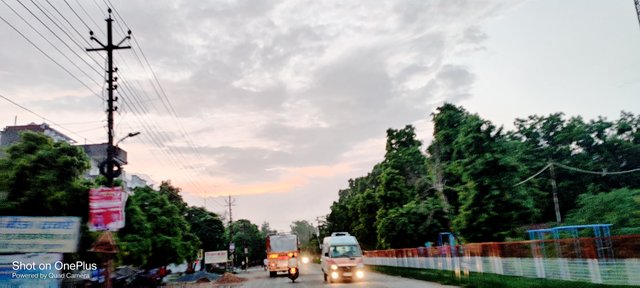 Roaming in the city,https://w3w.co/crackling.typed.smug
In the evening i went out with my friend, we roam in the city for sometime, in the evening weather was good after sometime my friend dropped me home and headed to his home and it was all for my day.
10% post reward goes to @bestofindia