Hey guys. All my diary posts are going to start off with me stressing about how bad the current Covid situation is until the number of cases per day, here in India see a drastic downward movement. It is simply unbelievable how many families are changing because of this single virus. Stay home guys. It's not worth risking everything and going out during these times.
Now that I got that out of the way, let me get into my daily activities.
Morning:
So, today morning I woke up at 6:00 AM and the first thing I did was water the plants. Like I told in my previous diary, my mom has asked me to look after her plants and I am doing the same. After this, I logged in, made sure there were no exceptions in the affable automation tool, and then at 7:30 AM, I took Cooper to the terrace for his morning walk.
Yes, I know it was a bit late today, even he was giving me the stink eye cause of that. After our walk, I gave him his breakfast at 8:15 AM. Since mom is not home to prepare ragi ball for him, I am giving him roti, rice, and curd.
After his breakfast, I prepared some bournvita for myself and while sipping on it, I also started to have a look at some of my daily tasks.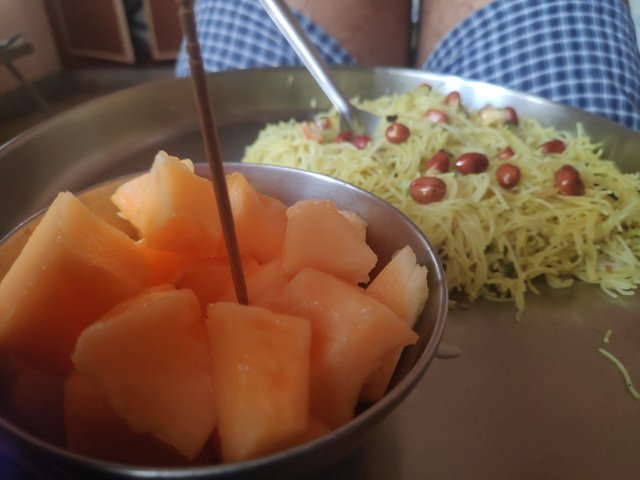 Muskmelon and lemon rice for breakfast
At around 10 AM in the morning, my dad had prepared lemon rice and we had that. After this, I attended our daily standup and went on with the tasks that were in my name.
Noon:
At noon, we had once again ordered from Meganas foods. The biriyani they make is something else and everyone should try this out. After my lunch, I had a bunch of meetings to attend to. Once done, I decided to take a short nap.
Evening and Night:
Surprise! Guess what? The short nap that I wanted to take in the noon, wasn't so short after all. I ended up sleeping for 3 hours yesterday and this resulted in the delay in the completion of my tasks. What more, I also missed treating my snacks cause it was already 7 PM and it was close to dinner time.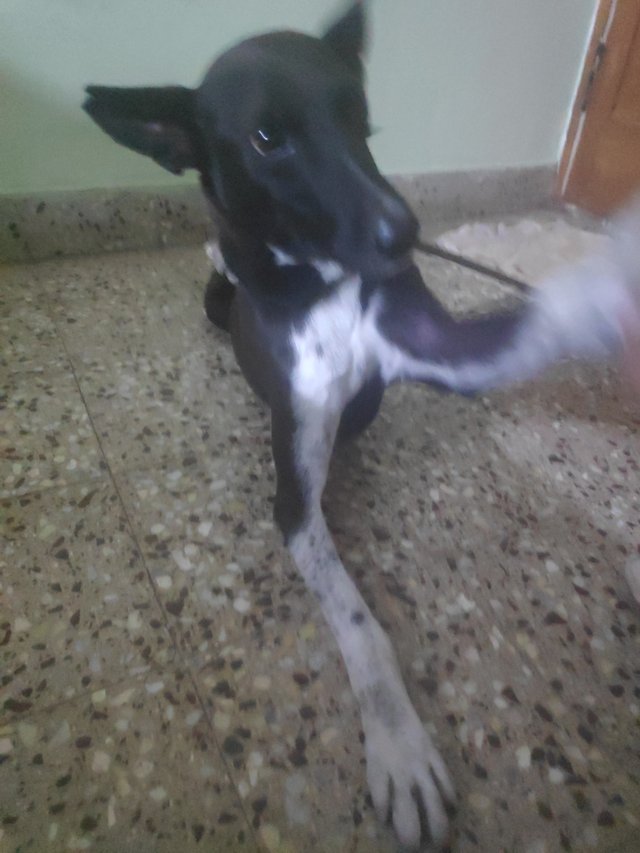 I know this image is blurry. But it was too adorable to see him use his paw
After waking up, I replied to a few emails that were sent out and then eventually logged out of work. After this, I replied to a few comments on my posts and also played with Cooper for some time. By played, I mean I troubled the heck out of him with countless Boops.
At 8:30 PM, I went to my sister's house to get the sambhar that she had prepared. After coming back, I took Cooper for his night walk on the terrace and then after that had my dinner. I'm not waiting for the UCL game between Madrid and Chelsea to start.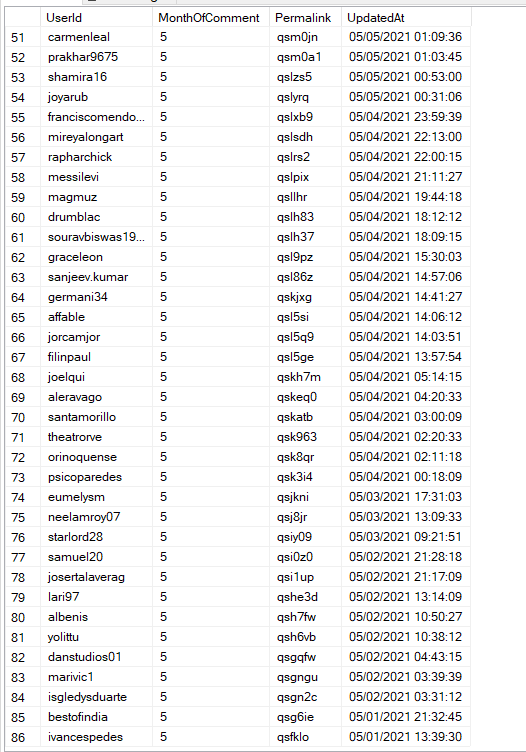 86 Entries so far! Yay!
I also had a look at the affable entries. We have 86 already and that's amazing! Keep up the great engagement guys!!
That's all my activities for the day. Hope you guys found it interesting.