So far I have had a great month in April. Hopefully, I don't jinx it. During my journey as a software dev, my parents have helped me immensely to reach the position I am in now. So, I decided that it was time I started to give them back for what they have done for me.
Morning:
In the morning, I woke up at 6 AM today. Since Cooper had slept very early yesterday, his energy meter got recharged quickly and he ended up waking early. In my house, once Cooper is up, there's no way I can get another extra minute of sleep.
So, even I ended up waking early. Since I was also up, I decided to complete Cooper's morning walk quickly today. So, after washing my face, I took him out for his walk at around 6:15 AM the morning. The temperature at this time of the day is simply too good. I wish it is this way throughout the day.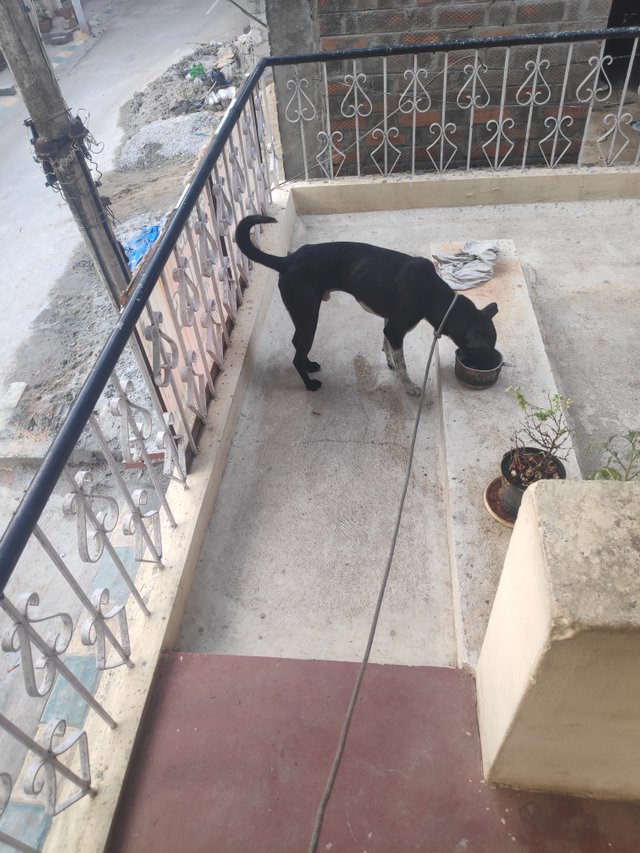 A Tired Doggo, is a Happy Doggo
I took him a bit farther than usual today. So, it was pretty obvious that he would be extremely tired after coming back. On returning back home, Cooper emptied an entire bowl of water and just sat off in front of the bowl itself. So, I gave him his breakfast over there itself and went on to complete my morning chores.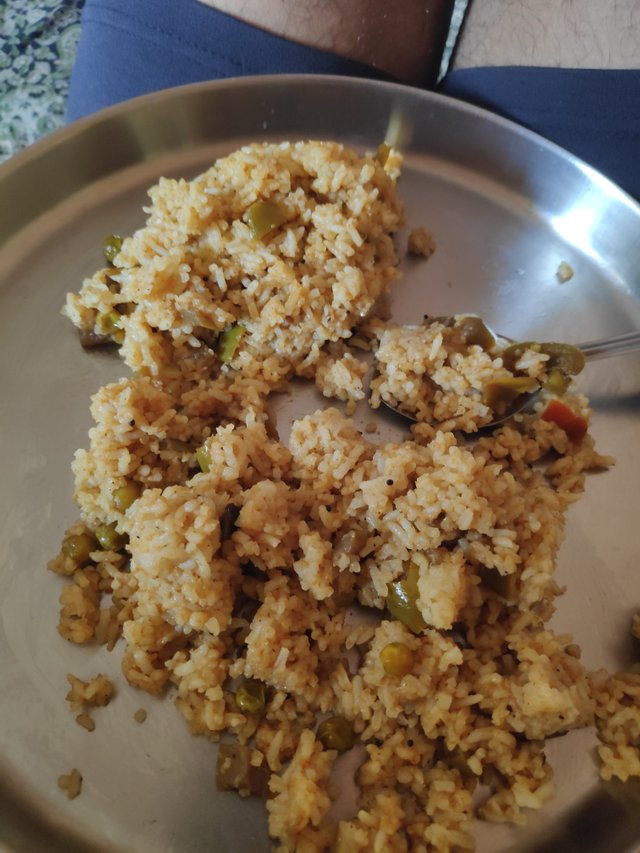 Brinjal rice for breakfast
By the time I was done with all this, the time was already 8:30 AM. I skipped the milk for the day ended up having breakfast directly. Today I had brinjal rice for breakfast. While this might not look or sound very appetizing, trust me, it is one of the more delicious rice items.
After my breakfast, I read and curated a few posts on the BOI community. Then I logged into my work laptop and started working. My current sprint ends tomorrow i.e. the 9th of April and I have a lot of work to be completed by then.
Noon:
At noon, I had rice and sambhar for lunch. I was mainly occupied in endless meeting and grooming sessions during this time. I was also pinging my sister to let her know that I wanted to gift something to my mom. So, we began to plan that as well.
Evening and Night: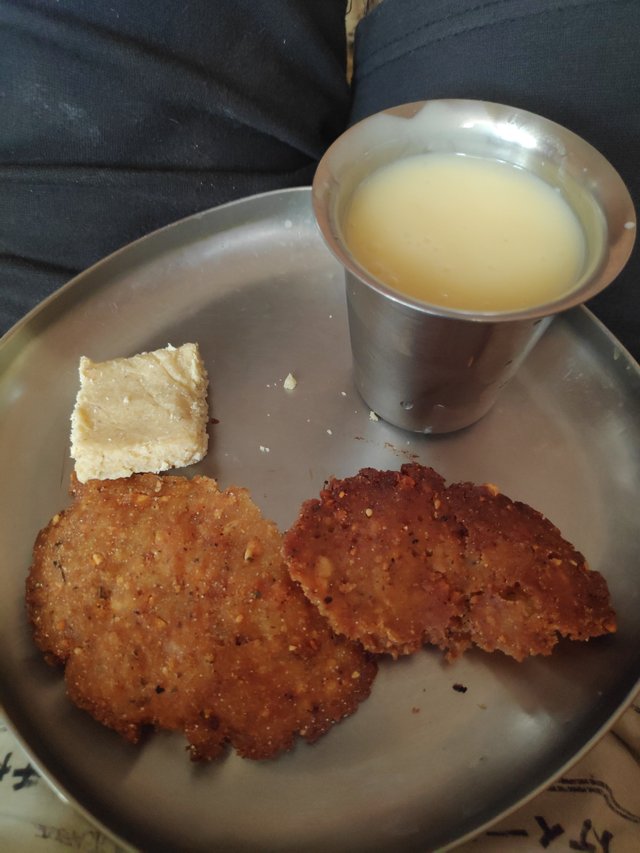 My snacks
In the evening, I had biscuits and papad for snacks. I then let my manager know that I was logging out early today for some personal work.
By this time, my sister had also come home. So, we took our mom to a jewelry store called Lalitha Jewellers in Malleshwaram. My mom had been telling us that she wanted new gold bangles. However, we kept pushing it forward. Now that I had a few things to celebrate as well, both I and my sister decided to put forth half the money.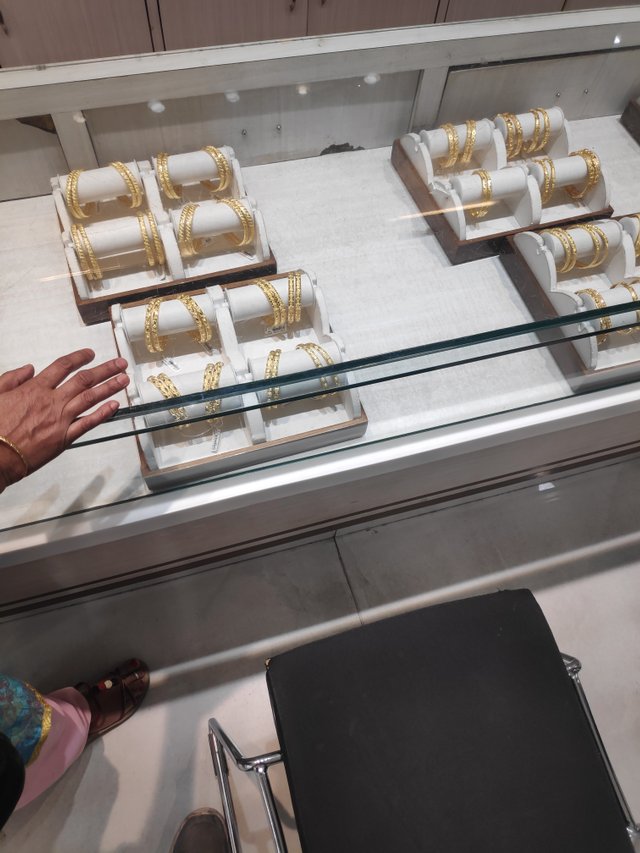 Numerous collections available at Lalitha Jewellers
We saw a lot of designs. However, my mom ended up not liking them much. So, we bought a bond and ended up ordering a design at the store.
By the time we came back home, it was already 8:30 PM. Cooper was eagerly waiting for me to return and feed him his dinner. After this, I too had my dinner and began to watch "The Big Bull' on Hotstar. I thought it would be a great candidate for a review article. However, the movie lacks a solid plot and is definitely not worth a review.
I then went to bed at 10 PM. Since tomorrow is the last day of my sprint, I need to somehow figure out a way to finish all my tasks.