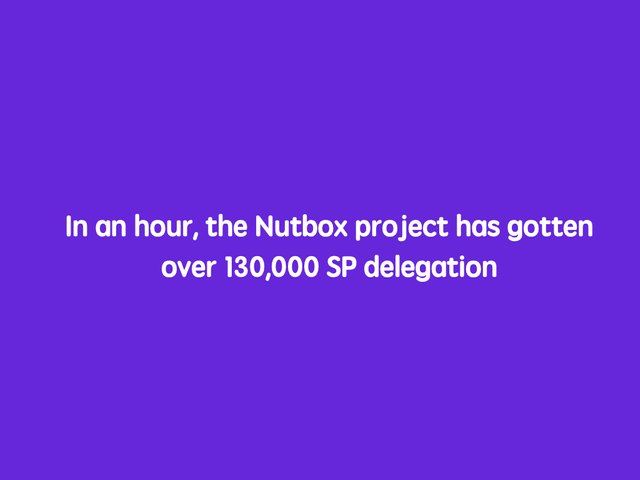 Nutbox, a Dapp incubator will be launched tonight.
Nutbox also can be considered as a Y combinator on Steem community. As a result, a new Steem epoch will be opened by Nutbox.
About the details of the Nutbox project, we can find the information through our documents and whitepaper. However, the information on the whitepaper has the priority.
Project introduction:
CN | https://steem.buzz/cn/@nutboxs/nutbox--y-combinator-of-steem-blockchain-20201016t055718157z
EN | https://steemit.com/cn/@wherein/nutbox--y-combinator-of-steem--will-coming-soon-20201017t190449041z
KR | https://steemit.com/hive-196917/@ayogom/steem-nutbox-y-combinator
Nutbox whitepaper:https://docs.nutbox.io
Let us build our community together, support our Dapp interface together, and realize our Steem prospect together.
Nutbox manual
Please hold a Tron account before carrying on the following instructions .
If you want to join the mining of Peanut tokens, You need to open our website( www.nutbox.io) by Chrome which installs the Steem Keychain and Tronlink extensions.
When you enter the Nutbox website, you need to login to your Keychain and Tronlink account.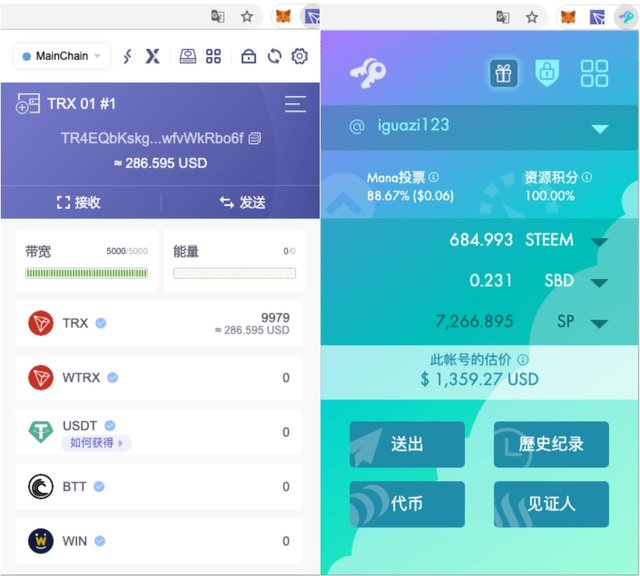 Then you need to enter your Steem account name in the blanket.

After you login on the website, you can enjoy Nutbox services.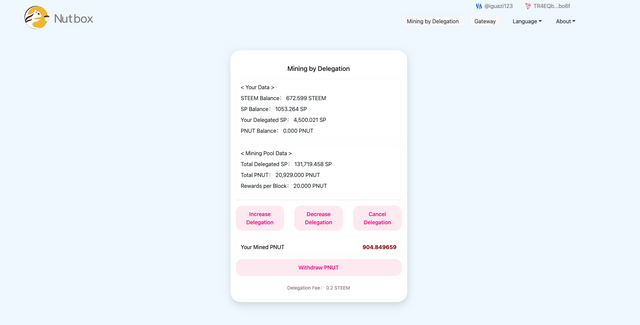 PS:
Please vote for our witness smt-wherein:
https://steemconnect.wherein.mobi/sign/account-witness-vote?witness=smt-wherein&approve=1
「中文」
Nutbox于北京时间「UTC+8」2020年10月20日21:00正式上线。
Nutbox,Dapp Incubator of Steem。我们也可以把Nutbox简单当做Steem社区的Y Combinator,Nutbox将开启Steem社区的Y时代。
关于Nutbox项目介绍,通过以下链接了解更多:
CN | https://steem.buzz/cn/@nutboxs/nutbox--y-combinator-of-steem-blockchain-20201016t055718157z
EN | https://steemit.com/cn/@wherein/nutbox--y-combinator-of-steem--will-coming-soon-20201017t190449041z
KR | https://steemit.com/hive-196917/@ayogom/steem-nutbox-y-combinator
不过,一切以https://docs.nutbox.io为准。
让我们一起来建设Steem社区,支持Steem社区里的Dapp,实现Steem的愿景:通过让所有人拥有新注意力经济中的所有权,来打造更公平、分布更均匀的互联网。
下面是Nutboxs.com使用指南:
1、先为你的chrome浏览器装上 TronLink和Steem Keychain两个插件钱包。安装成功后,没有Tron账号的话需要创建账号,Steem Keychain也需要用你的账号登录。
安装方法与MetaMask一样。(下图左边是TronLink钱包,右图是Steem Keychain钱包)
2、打开nutbox.io,输入你的steem用户名,点击登录。

3、登录成功后,就可以按照你的需求体验不同的产品啦。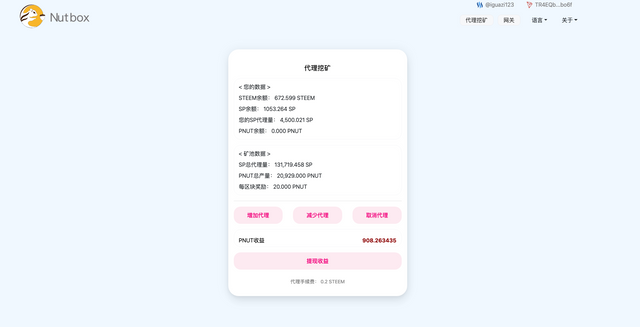 附
Nutbox document:https://docs.nutbox.io
Please vote for our witness smt-wherein:
https://steemconnect.wherein.mobi/sign/account-witness-vote?witness=smt-wherein&approve=1