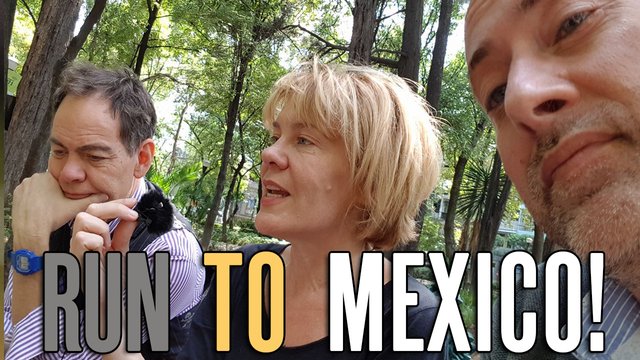 I recently had the opportunity to sit down in a beautiful park in Mexico City with Max Keiser and Stacy Herbert to talk on their radio show Double Down which airs on Sputnik.
We talked a lot about cryptocurrencies and got into many issues with regard to Mexico including how much freer it is than in the US. How many misperceptions there are about Mexico driven by US propaganda.
And how many Americans have been fleeing the US to much freer Mexico for medical and dental care.
You can watch or listen to the full episode here:
Make sure to subscribe to our Youtube channel here so you don't miss anything! And follow us here on Steemit where we are nearing 10,000 followers!