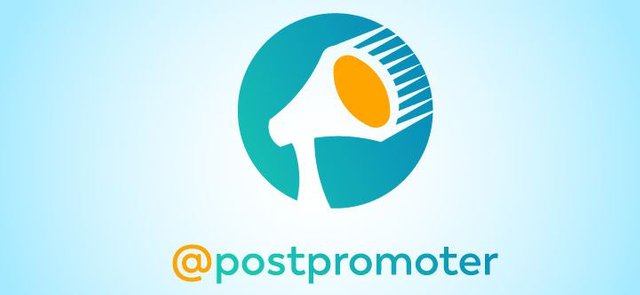 Save time and boost your posts with @postpromoter right from steemit.com using the Steem Plus browser extension!
First, navigate to your desired URL on steemit.
On the bottom right side of your screen you will see the new (BOOST) button that looks like this.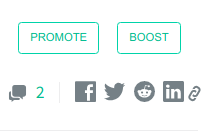 Now that you have decided to boost your post, the next step is to decide how much STEEM or SBD you would like to use for promotion. SteemPlus has updated the Boost Button so that you'll get all the necessary information before promoting your post.
As shown below, you can see that sending 10 STEEM to @postpromoter would get you about $12.7 - $15.6 in return.
Once you have entered the amount you would like to promote your post with you will simply click (Submit.) Now that you have completed that step, a pop-up from SteemConnect will show on your screen asking you to login to confirm your transaction and it will look like the image below.
If you're absolutely sure you're ready to promote your post, click continue and then login to SteemConnect to confirm the transaction.
Did it work?
If so, then you're all done! Congratulations, you just promoted your post using the new and improved SteemPlus browser extension!
For each transaction, SteemPlus will get a small commission. This will help us keep going and provide you with many more awesome features.
Earn SteemPlus points!
Starting now, SteemPlus will work on integrating more features from third party services.
The money generated through commissions will be used to Power Up the SteemPlus account and upvote SteemPlus users.
Every time you use one of these services, you accumulate points and your SteemPlus vote will correspond to your share of the total SteemPlus points distributed. For example if you own 2% of the SteemPlus points distributed, you will be eligible for a 20% vote everyday (since the account will have 10 full votes available each day).
You can already earn points by:
Using the boost button for @postpromoter
Use the Post & Donate button when you create a new post
More services coming soon
Installation procedures
You can download and install SteemPlus directly from the Chrome Store
For installation procedures on Opera and Firefox, please check our [documentation.](https://github.com/stoodkev/SteemPlus.
---

Please also show your support for @stoodkev, the creator of the Steem Plus extension, by voting for his witness as well!