Vacation rentals don't become 5 star successes by chance. It takes thoughtful planning and dedication to create an incredible guest experience. High-end property owners and managers know that rentals must meet certain requirements to be considered.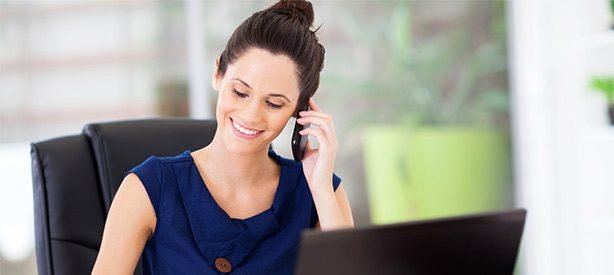 At BookingTeam.com, we work with rental properties from all over the world. If you want a five-star rating, these 6 qualities are a must.
1. Attract the right guests.
One of the most important, yet overlooked characteristics of top rentals is that they know who their ideal guests are, and how to connect with them. For example, one guest may want to get some peace and quiet at a private resort in the mountains. Another may thrive in a bustling city filled with culture and exciting activities.
When you create descriptions for your property, ask: What are your guests looking for in a vacation rental? Do they want to relax and lounge by the beach or do they want to sightsee and enjoy the nightlife? What type of guest would book a stay?
The key is to be transparent about the rental property expectations. No one should show up surprised, because the property they booked online is not what they see in-person. Make sure listing are complete and provide descriptive and helpful information.
2. Cleanliness is critical.
No one wants to stay in a dirty place, especially on a vacation. In fact, a study by CLR found that 86 percent of vacation lodgers list cleanliness as a top priority when they book rentals online.
Even one dirty spot in an otherwise pristine property can ruin a guest's impression, and your ratings. Routinely check in to make sure that all the appliances are functioning properly and that it is cleaned on a frequent basis. Do a walkthrough right before a guest arrival as a second measure.
3. Value their time.
Time is precious. It is even more valued by people that are on vacation. Those that book five star vacation rentals likely face huge time constraints in their everyday life. When they are on vacation, every second is valuable.
No one wants to spend their time off waiting to be checked-in or welcomed by a host. Make the process as quick and convenient as possible, so that they can spend their vacation time how they want.
However, don't rush guests. A recent Gallup poll shows that most people want to have thorough and friendly service, even if it means a slightly longer experience.
4. Personalize the experience.
For many, a five-star property comes with the expectation that it surpasses the typical hotel or rental offerings. Many luxury rentals include perks and deals.
A travel size shampoo and a bar of soap in the bathroom are standard. For a top-star rating, you have to offer more. A luxury spa, a gym with personal trainers and fitness classes, or free meals are a few ideas, but the key is to offer guests something they'd want, but wouldn't get anywhere else. What if you left their favorite snack on the pillow instead of the standard chocolate?
5. Create a holistic booking process.
People want their entire experience to be quick, convenient and hassle-free.To be considered five-star, every part from booking to check-in and check-out needs to be expedient and positive. It is important to use technology like BookingTeam to make sure that your online and in-person experience flows smoothly.
6. Ask for feedback.
Even the most luxurious properties should ask for feedback. Learning about your guests' experiences, can help you continue to improve and ensure that your property is competitive and high-end.
With BookingTeam.com, you can focus on creating five-star guest experiences. We will share all your rentals to multiple sites, track bookings and manage reviews. Our easy-to-use platform automates the tedious aspects of rental property management so that you can dedicate your time to the guest experience while your personal booking team increases bookings by, on average 30%.