~    pattern of shades    ~
---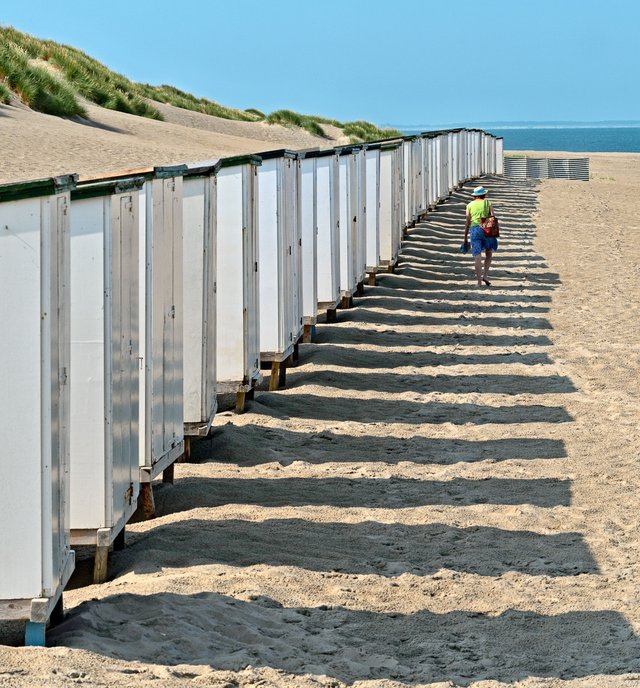 ---
No one here yet. I don't know why, because the morning sun is often very pleasing on the beach. (I'm not that kind of person that is fond of baking in the hot sun and getting sunburned). And as a bonus we could enjoy the nice pattern.
Click on image for full size!
---
Location: Burg-Haamstede, the Netherlands.
---
Camera - lens: Nikon D610, 24-120mm/f4.
Camera - settings: 110mm, 1/800 at f/9, ISO 320.
---