The info below comes from the Royal Canadian Mint's COA (Certificate of Authenticity) of this coin or https://en.numista.com/ , or https://www.wikipedia.org/.
I will show you some Canadian commemorative coins that are not part of a series, in no specific order or value.
The twenty-fourth is the 2001 2 Pounds "100th Anniversary of the First Wireless Transmission".
It weights 24 g with 92.5% silver purity and Proof finish. The mintage was 15,011 units and the issue price was CAD $99.95 for the 2-coin set.
On December 12th, 1901, Guglieimo Marconi (1874-1937) successfully transmitted the first wireless message across the Atlantic from Poldhu in Cornwall, England, to Signal Hill in St. John's Newfoundland.
To commemorate this anniversary, the Royal Canadian Mint, in conjunction with the Royal Mint, issued this two-coin set.
Engraved by Robert Evans, the reverse shows a symbolic representation of Marconi's successful transatlantic wireless transmission of 1901. The outer circle is 22-karat gold plated.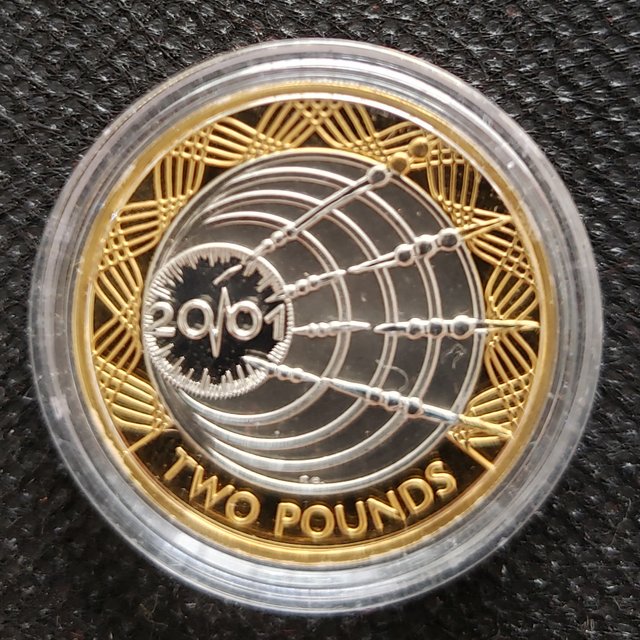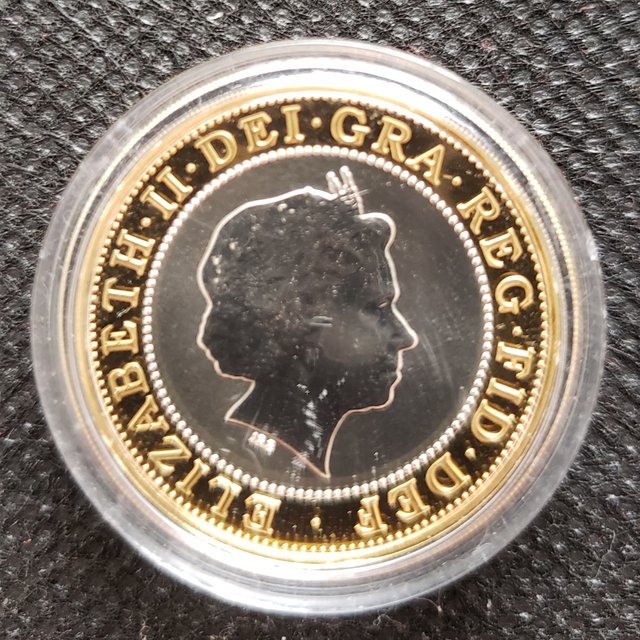 Thank you for reading. Please comment, upvote, resteem and advise me.