I've been curious about how SPS is utilized in the network and after a series of Python script coding sessions, I got some answers.
Participation
---
We have 1.33M accounts created in the blockchain. But the active part is much smaller. According to @penguinpablo's one of the recent report, we have around 33k active users daily.
Between 33k active users, only 1105 accounts actively vote for a proposal.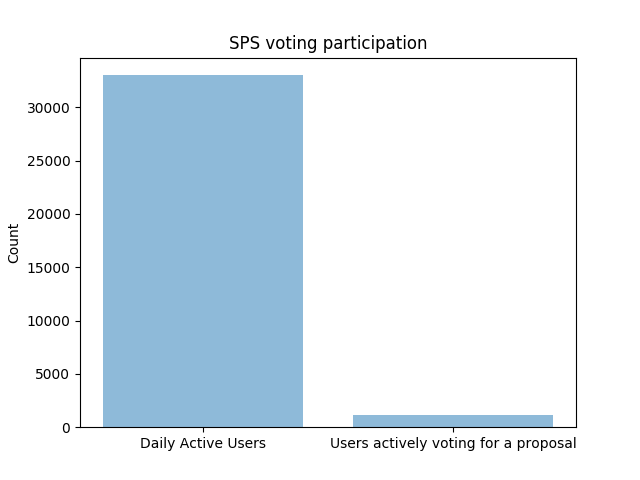 As the time I write this post, global vesting shares are reported as 408543085012 VESTS. This maps to 206M Steem power.
If we calculate the sum of the total SP of all proposal voters, we get 33.8M SP. That's around %16 participation rate stake-wise.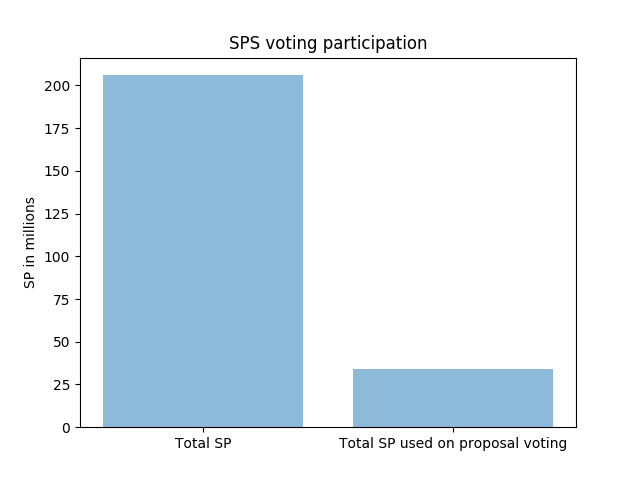 Big players
---
These are the top10 influencers on SPS reward pool. Here is a percentage for each of them between all proposal voters: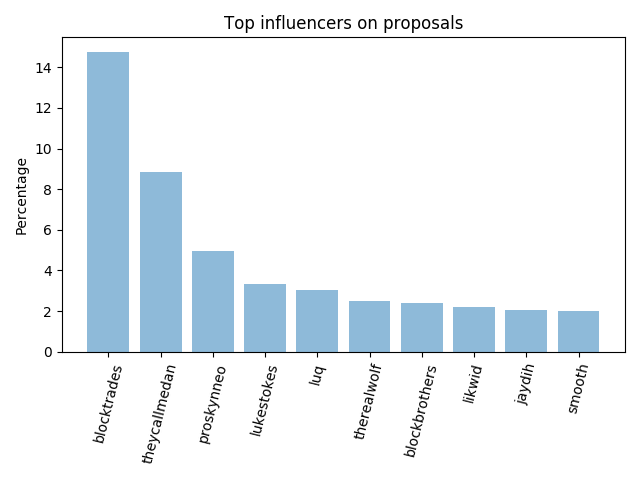 ---
Results look good, I was actually expecting worse participation considering the SPS is a new feature and most of the frontend tooling arrived not much long ago.
However, to keep the system decentralized, make sure you browse the proposals and use your stake. If you don't like any of these proposals, you can even vote for "return" or "burn" proposals.
steemproposals.comby @dmitrydao is a good interface to check the proposals. While you're at it, make sure you also check my my proposal and vote if you feel, it might be helpful for our community.