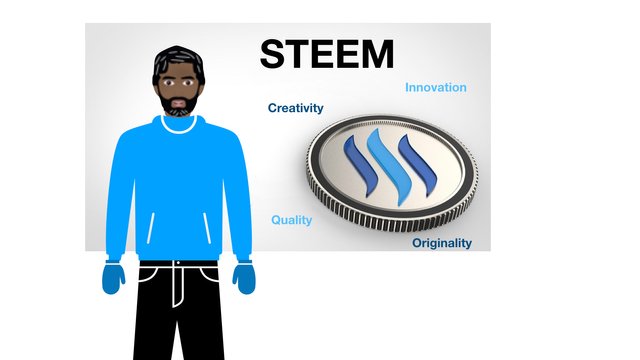 My avatar @janaveda in steemit

---
Greetings to all,
First I want to thank the launch of this initiative. Which encourages those who dabble in this new world of the Steem Blokchain. Support and encouragement are always important when you start something, whether in a new job or hobbies that you want to learn.
In this regard, I believe that Steemterminal has been carrying out commendable work. I can attest to, for example, the Redfish Rally in which I am currently participating, it has meant for me a re-launch point on the platform, I entered in August of this year, there are still things that I don't fully understand about the ecosystem.
I have not yet fulfilled my first three months, I have had moments when I suffered from discouragement, sometimes my publications went unnoticed, at other times I saw many votes, but they were not congruent with the few rewards, I suddenly understood the use of tags, I was supremely ineffective.
Slowly I have fallen in love with steemit, other Dapps and the ecosystem, I have learned new perspectives on marketing, economics, resource management, task planning, including respectful human relationships and even solidarity in the act of delegation.
I understand that like all human activity it is not perfect, but I see in it a space to develop critical thinking, exercise creativity in the art of writing, drawing, making and playing music: expressions of the soul.
There are areas for improvement, for sure. In my case, I prefer to grow on the platform and in truth, I still don't have enough experience to tell you where to improve.
How did I get to steemit? Simply, I saw in a YouTube channel someone who recommended using a social network that rewarded good content, similar to Facebook or Redit, at that time, I had created some YouTube channels without much success. I had also heard about the activity of bloggers and I said to myself, why not experiment on Steemit? Without much thought, I opened an account and started publishing, it has become my main activity.
A year ago I ended my employment relationship with a German transnational company, the savings were diminished so I must generate income for support my family. My wife has always told me that I have a talent for writing and on Steemit I saw the opportunity to prove myself.
Since that time, I have made many mistakes on the platform, such as for example, I made my presentation to the community after 21 days and to top it off, the same day as HF21. I remember the welcome of @simplymike and his comment about the bad timing to do the introduyourself.
But at the same time, it has been an opportunity to meet people from different countries like South Korea, Hollanda, Bangladesh, Filipinos, Spain, Germany and others, with whom I share interests but at the same time provide different perspectives that enrich my vision of the world. So far, the experience has been profitable.
I have heard that the Steem market is down, but I have always been optimistic and I think that while I find people who stimulate creativity and quality, hope will be close to creating better moments. Just as you are doing today with this initiative.
Thank you very much for believing in us.

PS: I forgot to tell you that a benefit to add to me has been to be able to exercise English permanently. I still have insecurities but I slowly gain confidence and increase my vocabulary.