If you have a vacation rental, chances are you have already had a few group reservations or inquiries. Vacation rentals are ideal for many getaways because they offer more space, privacy, and comfort than a traditional hotel. However, there is a lot of competition in the vacation rental space.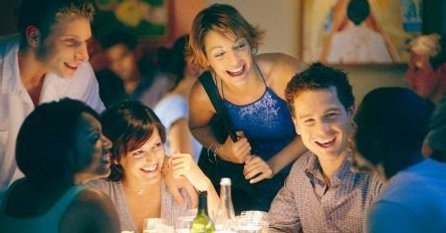 To attract more vacation rental to group travelers, here are some of the tips that we recommend at BookingTeam.com
Who are your ideal guests?
There are many different groups of travelers to consider, and each one has their own preferences and needs. Some categories of groups to consider are:
Families with children
Corporate retreats
Adventure sports enthusiasts
Sports teams
Nonprofit organizations or clubs
Friends on holiday
If there are local festivals and events that attract large crowds, there may also be groups that come to experience them. As a property manager or owner, you have to decide what types of people are ideal for the vacation rental and you. You have to ask: Do you want to attract families? What age group are you most interest in pursuing? What are their interests or hobbies?
Once you have a clear picture of the types of people you want to attract, you can craft listing descriptions that match it. Besides posting on the popular rental listing sites like HomeAway, TripAdvisor and Airbnb (which you can do easily with BookingTeam.com), you may want to consider partnering with specialty sites or local businesses that create content and offer services similar to your ideal group's interest.
For example, if you want to attract adventure seekers, then you may want to partner with local adventure sports companies. It could be a skydiving group, a scuba diving school or white water rafting.
Write your description for groups.
When traveling in groups, guests look for specific features that wouldn't matter for a one or two-person stay. For instance, they are interested in capacity–how many people can sleep in your rental comfortably? Are there separate bedrooms or some other accommodations? How many bathrooms do you have? Does each have a shower?
Use a descriptive and attractive headline with keywords.
Carefully crafted headlines are critical to market your property. They are one of the first items that people notice in search results, and they can affect your ranking and searchability.
Instead of writing a headline that is the name of the property, describe the area. The more descriptive, the more likely you are to attract guests in your target demographic. For example, "Luxury Lakehouse with Boats and Water Skiing for Groups" tells potential guests about the scenery, things to do, amenities and target demographic all in one line.
Don't be afraid to be direct and honest. You may even want to say outright, "Great for groups." You can be even more specific and say, "Great for families or ideal for corporate retreats." This can increase your chances of attracting the type of group that you want and makes it easier for guests to find.
Group bookings can be a profitable way to rent your vacation property. With the right marketing tactics, you can attract more of the guests that you want.