~    my bike is pink    ~
---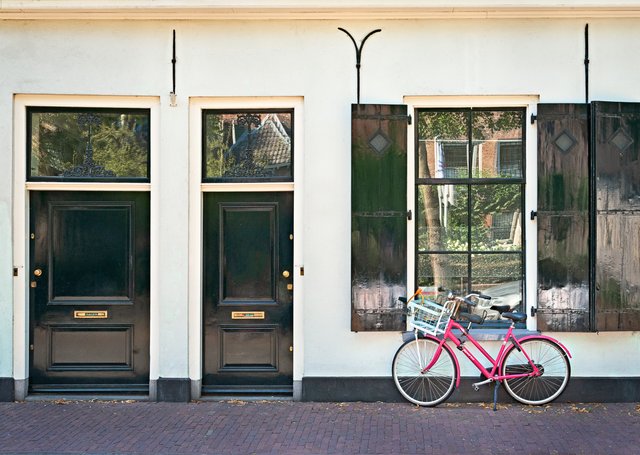 ---
The doors look almost the same, but their size is weirdly different. And that is not unusual for this kind of really old houses. However, the bike is modern!!
Click on image for full size!
---
Location: Amersfoort, the Netherlands.
---
Camera - lens: Nikon D610, 24-120mm/f4.
Camera - settings: 40mm, 1/125 at f/13, ISO 800.
---